Clinical Super3 Derma+ 2 Food Supplement
Description
With antioxidants, vitamins and minerals
This revolutionary beauty tablet combines the best from the sea with the best from herbs. Contains a well documented shark cartilage extract, known to rejuvenate collagen and the unique herb Rooibos.
DERMA+ 2 also contains:
Vitamin A and Zinc: Contributes to the maintenance of normal skin. Vitamin C, Vitamin E and Zinc: Contributes to the protection of cells from oxidative stress. Vitamin C: Contributes to normal collagen formation for the normal function of skin. Vitamin D: Contributes to the normal function of the immune system.
Details
Unit price:

EAN:

A0801601
Ingredient list
Minor differences between the ingredients list below and the ingredients declared on the packaging may occur, because we continually improve the content of our products accordingly to the newest knowledge about health and environment
Bulking Agent (Microcrystalline Cellulose)
Shark Cartilage Extract (Prionace Glauca)

is a well-documented ingredient providing the deepest layers of the skin with a renewed and firmer collagen and fi bre structure as found in that of a younger skin.

Bulking Agent (Tricalciumphosphate)
Minerals (Zinc Gluconate)

contributes to the maintenance of normal and to the protection of cells from oxidative stress.

Vitamin (L-Ascorbic Acid)

contributes to the protection of cells from oxidative stress and to normal collagen formation for the normal function of skin.

Horsetail Extract (Equisetum Arvense)

is an important natural ingredient that helps to form healthy skin and nails.

Rooibos Extract (Aspalathus Linearis)

a unique herb found in South Africa that is rich in Anti-Oxidants including Aspalathin found only in Rooibos. It is known as the most popular natural product for the care of dry and irritated skin. Numerous scientific publications describe the many benefits of Rooibos and it is known as a valuable natural medicine all over the world.

Vitamin (D-α-Tocopheryl Acetate)

contributes to the protection of cells from oxidative stress.

Vitamin (Retinyl Acetate)

contributes to the maintenance of normal skin.

Vitamin D (Cholecalciferol)

contributes to the normal function of the immune system.

Emulsifier (Magnesium Stearate)
Anti-caking Agent (Silicon Dioxide)
Aroma (Orange)
Delivery and return
We use GLS for shipping.
Free delivery for orders over 115 GBP.
We charge 6 GBP in shipping fee for orders up to 115 GBP.
You have 14 days of cancellation right, valid from the day you receive your order.
You are obliged to return the goods in the same condition and quantity it is received.
You pay any costs associated with returning the goods yourself.
Please see our Terms & Condition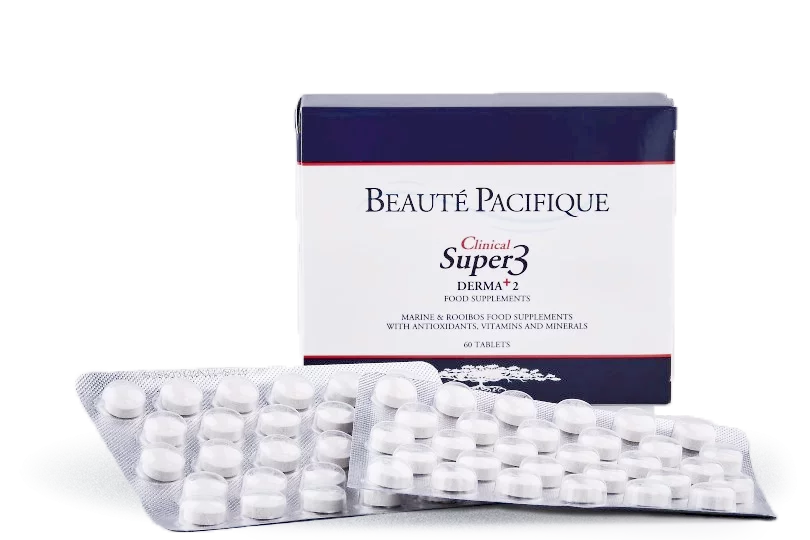 Best selling in same category