Masculinity Double Action Facial Scrub
Description
Exfoliating cream for men
This Facial Scrub is a very efficient exfoliating cream with cellulose beads to exfoliate dead skin cells. Loosens mechanically excessive cells. Exfoliates simultaneously biologically leaving the skin with a youthful glow. Contains Propolis and Rooibos to fight problems with impure skin. Use the exfoliator 1-3 times a week - or as needed. Massage gently on moist skin in a circular motion with the fingertips - leave the cream to react biologically on the skin for up to 20 minutes and then rinse off with plenty of water.
When the skin is dry follow up with either Masculinity Moisturizing Day Creme or Masculinity Anti-Age Creme.
UNIQUE BENEFITS
Exfoliates the skin for a smoother and younger appearance
Removes dead skin cells
Increases the moisture level in the skin
Stimulates blood circulation
Opens clogged pores and works against inflammation in impure skin
Details
Contents:

100 ml. Dispenser

Unit price:

EAN:

A0100301
Ingredient list
Minor differences between the ingredients list below and the ingredients declared on the packaging may occur, because we continually improve the content of our products accordingly to the newest knowledge about health and environment
Aqua (Water)
Glyceryl Stearate
C12-15 Alkyl Benzoate
Propylene Glycol
Polyglyceryl-3-Methylglucose Distearate
Polysorbate 60
Glycolic Acid

is an extremely good exfoliator due to its great ability to penetrate and remove dead skin cells from the skin surface. Glycolic Acid also increases the moisture level in the skin.

Cellulose Acetate

are round microscopic pearls that loosen dead skin cells without harming live cells. Please note that these pearls are from natural origin and can be fully degraded without leaving pollution.

Glycerin

is one of the very best and most widely used humectants (moisturizers). It penetrates easily into the epidermis and makes the skin soft and subtle. This vegetable glycerine can without problems be applied to very sensitive skin types. It provides lubrication and leaves the skin soft and silky smooth. It is extremely comforting to very dry skin types.

Stearic Acid
Salicylic Acid

is a key ingrediens in the treatment of many skin disorders, for an example Acne and Psoriasis. Salicylic Acid disolves dead skin cells, opens clogged pores and prevents them from clogging again.

Sodium Hydroxide
Azelaic Acid

is known as an efficient ingrediens for the treatment of Acne and Rosacea. Azleaic Acid reduces and removes blushing, prevents pores from clogging and works aganinst the bacteria that helps cause Acne.

Propolis Cera Water Extract (PWE)

is nature's own defence against microbial infections found in bee hives where it protects the bees from diseases and fungal infections.

Salix Alba (Willow) Bark Extract

Phenoxyethanol
Ethylhexylglycerin
Xanthan Gum
Glycyrrhiza Glabra (Licorice) Root Extract

is the extract from Liquorice Root. This is well known as a wound healing extract, helping to reduce irritation within the skin and providing instant comfort to sensitive skin. It enables the skin to accept strongly reacting ingredients with less side effects, enabling more effective ingredients to be tolerated by sensitive skin.

Tetrasodium Iminodisuccinate
Maltodextrin
Aspalathus Linearis (Rooibos) Leaf Extract
Parfum (Fragrance)

The fragrance in Masculinity is created for Beauté Pacifique to leave a sensational fresh scent of a modern man while not containing any allergy potency as per the EU Regulation.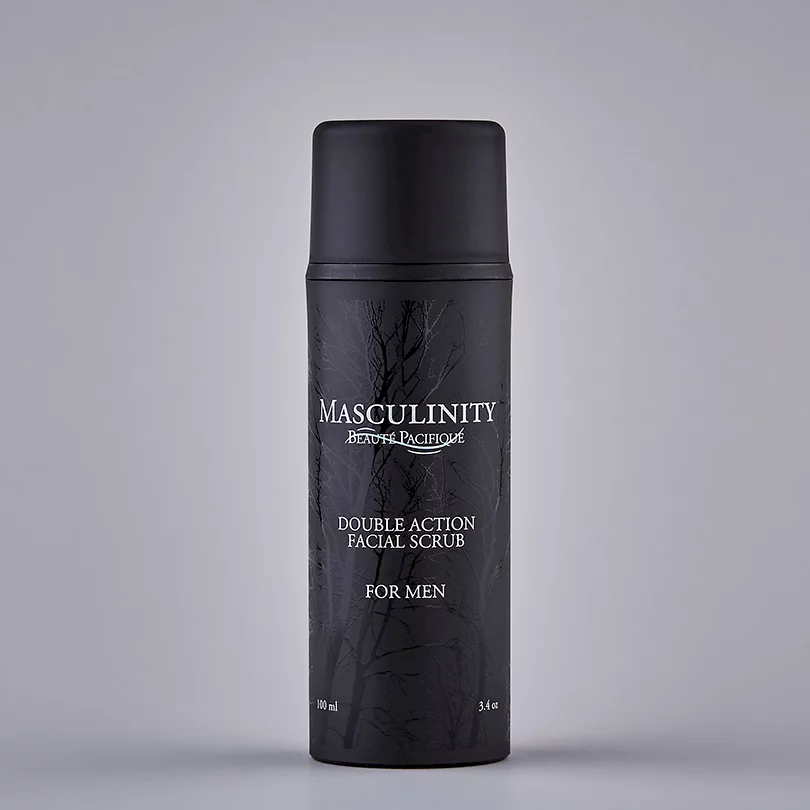 Best selling in same category