Collagen Enriched Moisturizing Creme - dry skin
Description
Intensive and long lasting moisture care with Squalane, dedicated specifically to dry and sensitive skin types. Apply very sparingly and gently massage onto the skin on the face and neck area. It provides the skin with plenty of moisture.
COLLAGEN ENRICHED MOISTURISING CRÈME FOR DRY SKIN
Intensive and long-lasting moisture day care with Squalane, formulated specifically for dry and sensitive skin types. Apply very sparingly and gently massage into the skin on the face and neck area. It provides the skin with plenty of moisture. Can be used in combination with your preferred Beauté Pacifique Anti-Age crème. Note: Apply lastly, on top to leave a film as a moisture binding barrier to the skin's surface. Maintains an elevated high level of moisture that lasts for hours.
TECHNOLOGY
Squalane is an oil naturally occurring in human skin and is an important part of the lipid system. Its penetration capacity is remarkably high. Nanometer droplets of Squalane function as effective "transporters" for the A Vitamins and other oil soluble active ingredients. Young and healthy skin contains a high amount of Squalane, but the level will decrease dramatically with age. Therefore, Squalane is absorbed excellently into sun damaged and aged skin. A lack of Squalane within the skin can lead to premature aging, very dry skin and a loss of elasticity. Areas of constantly exposed, dry and prematurely aged skin such as on the hands, elbows, heals and knees etc become incredibly soft immediately when Squalane is applied in the right formulation.
Tocopheryl Acetate is a type of Vitamin E and powerful antioxidant that plays an important role by protecting the skin against harmful free radicals. Normally, free radicals form when your body converts food into energy. However, free radicals can also come from UV light, cigarette smoke, and air pollution and cause damage to cells and tissues and accelerate the aging process. 2 dermatological studies show that In just ten days this Vitamin E formulation was found to significantly protect the skin against induced aging ( measured by replica wrinkle measurement) in a large group of test persons who were exposed to UV radiation and in another study it was found that the appearance of fine wrinkles was greatly reduced during a four weeks application time. In a third study: it is confirmed that Vitamin E acetate applied topically in a properly formulated base, reduced skin damage from UV radiation as measured by reduced erythema. Especially in combination with our built in sun-blocking component of SPF 4 , the erythema readings were lowered considerably. Since the number of melanocytes in more mature skin is sharply reduced, Vitamin E acetate provides a natural protection against excessive sun damage.
Aloe Barbadensis (Aloe Vera) Leaf Juice Powder is a natural raw material that functions as a natural humectant and is well known for its soothing and healing properties.
Hydrolyzed Collagen is an ingredient that builds an invisible shield of moisture binding barrier on the surface of the skin, to enable the skin to maintain its elevated level of moisture within the epidermis. Fights sagging in the skin rejuvenating and firming the underlying fibre network.
Sodium Hyaluronate Sodium hyaluronate can provide a greater hydrating effect, reducing dryness and flaking by increasing skin hydration and even more powerful that HA due to its low molecular weight, This ingredient, when applied topically, attracts moisture in skin cells.
Glycerin is one of the very best and most widely used humectants (moisturizers). It penetrates easily into the epidermis and makes the skin soft and subtle. This vegetable glycerine can without problems be applied to very sensitive skin types. It provides lubrication and leaves the skin soft and silky smooth. It is extremely comforting, to very dry skin types.
Lanolin (Purified Pharmaceutical Quality) plays an important role in maintaining the skin moisture balance and provides a remarkable finely textured skin surface, especially when used in combination with squalane.
Details
Unit price:

EAN:

A0200101
Ingredient list
Minor differences between the ingredients list below and the ingredients declared on the packaging may occur, because we continually improve the content of our products accordingly to the newest knowledge about health and environment
Aqua (Water)
Squalane

is an oil naturally occurring in human skin and is an important part of the lipid system. Its penetration capacity is remarkably high. Nanometer droplets of squalane function as effective "transporters" for the A Vitamins and other oil soluble active ingredients. Young and healthy skin contains a high amount of squalane but the level will decrease dramatically with age. Therefore squalane is absorbed excellently into sun damaged and aged skin. A lack of squalane within the skin can lead to premature aging, very dry skin and a loss of elasticity. Areas of constantly exposed, dry and prematurely aged skin such as on the hands, elbows, heals and knees etc become incredibly soft immediately when squalane is applied in the right formulation.

Glycerin

is one of the very best and most widely used humectants (moisturizers). It penetrates easily into the epidermis and makes the skin soft and subtle. This vegetable glycerine can without problems be applied to very sensitive skin types. It provides lubrication and leaves the skin soft and silky smooth. It is extremely comforting to very dry skin types.

Lanolin

plays an important role in maintaining the skin moisture balance and provides a remarkable finely textured skin surface, especially when used in combination with squalane. Previous problems with lanolin allergies are minimised with this product, due to its pharmaceutical purity where all the
allergenic impurities have been removed.

Behenyl Alcohol
Glyceryl Stearate
PEG-100 Stearate
Dimethicone
Caprylic/Capric Triglyceride
Propylene Glycol
Diethylhexyl Succinate
Stearic Acid
Isopropyl Palmitate
Citrus Limon (Lemon) Fruit Extract
Aloe Barbadensis (Aloe Vera) Leaf Juice Powder

is a natural raw material that functions as a natural humectant, and is well known for its soothing and healing properties.

Phenoxyethanol
Ethylhexylglycerin
Cetyl Palmitate
Cetearyl Alcohol
Ceteth-20 Phosphate
Dicetyl Phosphate
Tocopheryl Acetate

is a type of Vitamin E that plays an important role by protecting both the skin and the products against harmful free radicals.

Tocopherol
PEG-20 Stearate
Lecithin
Hydrolyzed Collagen and Sodium Hyaluronate

is a mixture of ingredients that builds an invisible shield of moisture binding barrier on the surface of the skin, to enable the skin to maintain its elevated level of moisture within the epidermis.

Acrylates/C10-30 Alkyl Acrylate Crosspolymer
Potassium Sorbate
Sodium Benzoate
Citric Acid
Tetrasodium Iminodisuccinate
Parfum (Fragrance)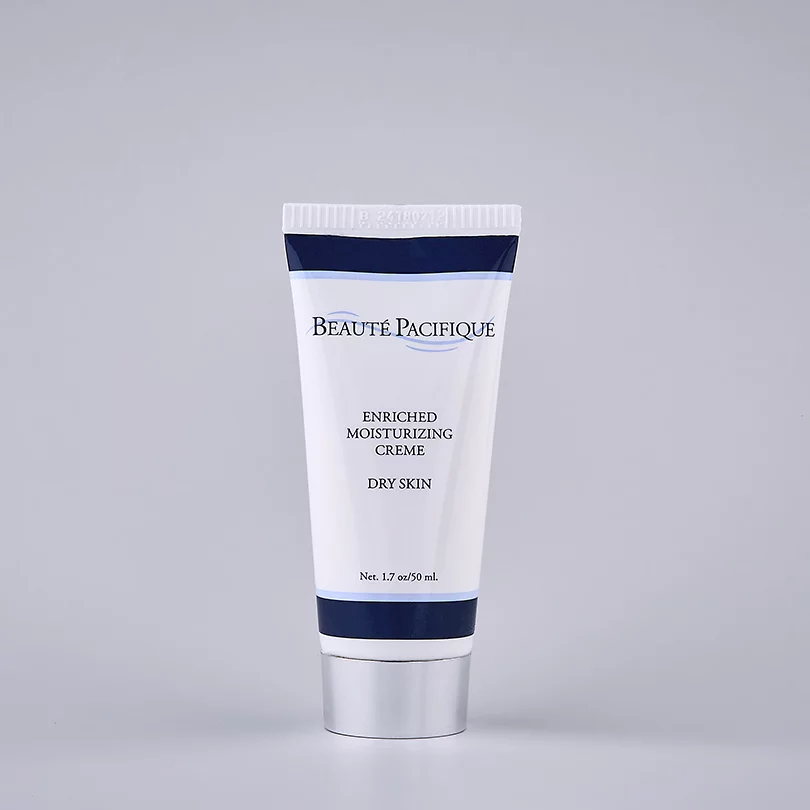 Best selling in same category