SuperFruit Micellar Cleansing Water
Aprašymas
Micerālais ūdens ar Ziemeļvalstu Superaugļu ekstraktiem
Beauté Pacifique Micellar Cleansing Water ir maigs un viegls attīrošs produkts ar vitamīniem bagātiem ekstraktiem no Bērza, Brūklenēm, Lācenēm un Smiltsērkšķiem. Attīrot ādu ar šo līdzekli, āda saņem virkni vitamīnu, anti-oksidantus un tā arī tiek mitrināta.
Efektīvi attīra sejas ādu no dekoratīvās kosmētikas bez ūdens lietošanas. SuperFruit ekstrakti saglabā ādas dabīgo mitruma balansu.
Beauté Pacifique Super Fruit Micerālais ūdens ir piemērots visiem ādas tipiem - pat visjūtīgākai ādai.
Lietošana: Uzspiest ar vates disku uz pumpīša, dažas reizes, līdz vatīte ir uzsūkusi pietiekami SuperFruit Micerālā ūdens daudzumu. Viegli notīrīt sejas un kakla ādu. Pēc tam uzklāt piemērotāko Beauté Pacifique dienas vai nakts krēmu.
Galvenās īpašības:
Maigi attīra no netīrumiem un dekoratīvās kosmētikas no sejas un kakla ādas – bez parastā ūdens lietošanas;
Sniedz vieglu pret-novecošanās iedarbību un piesaista ādai mitrumu;
Satur Ziemeļu Superaugļu ekstraktus ar virkni dabīgiem vitamīniem un anti-oksidantiem;
Īpaši piemērots jaunai un delikātai ādai
Informacija
Vieneto kaina:

EAN:

A0300601
Sudedamųjų dalių sąrašas
Minor differences between the ingredients list below and the ingredients declared on the packaging may occur, because we continually improve the content of our products accordingly to the newest knowledge about health and environment
Aqua (Water)
Polysorbate 20
Betula Alba Juice

(Juice from Nordic Birch Trees) was already known in the Viking Age as a health product. Modern science has shown positive and active ingredients in the juice from Birch Trees, which can bind extra moisture to the skin and seems to have a firming effect.

Glycerin
PEG-10 Sunflower Glycerides
PEG-7 Glyceryl Cocoate
Hydrolyzed Corn Starch
Beta Vulgaris (Beet) Root Extract

is extract from sugar beets. Enhances the natural moisture-binders in the skin and provides extra moisture – both immediately and long term.

Vaccinium Vitis-Idaea (Lingonberry) Fruit Extract

This brand new ingredient is derived from the stemcells of Lingeronberries, which are also a SuperFruit. The stem cell ingredient has three basic main mechanisms: Antioxidant with high content of polyphenol, antioxidant that enhances cell´s own antioxidative defense and fights UV sunlight damage before light-induced inflammatory damage occurs in the skin. Lingostem has been shown to improve skin´s moisture retention, but most remarkably: amplifies the skin´s collagen network, corresponding to the effect of vitamin A esters, thus improving the skin´s elastic properties throughout the thickness of the skin-equaling a younger skin.

Rubus Chamaemorus Seed Extract

(Cloudberry) is a Nordic berry which scientific studies has shown is able to delay loss of skin elasticity caused by age degeneration. This extract impedes the enzyme Elastase, which decompose the skin's Elastic fibres over time.

Hippophae Rhamnoides Fruit Extract

(Buckthorn) is a Nordic berry with countless active ingredients, which is health promotive in the diet. As an extract applied on the skin, it can even out the skin's pigmentation and make the skin more resistant and robust.

Lactic Acid
Citric Acid
Sodium PCA

works as very efficient humectants with ability to increase the level of moisture in the skin and maintain the moisture for many hours.

Xanthan Gum
Gluconolactone
Calcium Gluconate
P-Anisic Acid
Butylene Glycol
Sodium Citrate
Potassium Sorbate
Phenoxyethanol
Sodium Benzoate
Ethylhexylglycerin
Biotin
Pristatymas ir grąžinimas
Piegādes izmaksas:
Latvijas Pasts ( Piegāde: 2-5 darba dienas ) –  3 eur
Pasūtījums tiek piegādāts uz pircēja norādītās adreses pasta nodaļu. Pasta nodaļā iespējams veikt apmaksu par pasūtīto preci skaidrā naudā vai ar bankas norēķinu karti.
Izvēlies OMNIVA pakomātu ( Piegāde: 3-5 darba dienas )  – 3 eur
Pasūtījums tiek piegādāts uz pircēja norādīto Omniva pakomātu. Apmaksa par pasūtīto preci jāveic ar pārskaitījumu uz interneta veikala apkalpotāja norādītajiem bankas rekvizītiem.
Bezmaksas piegāde
Veicot pasūtījumu vismaz 60,- eur vērtībā piegāde bez-maksas uz tuvāko pasta nodaļu vai Omniva pakomātu.
Preču atgriešana
www.beaute-pacifique.lv iegādāto preci ir tiesībās saskaņā ar e-komecijas noteikumiem ir tiesības atgriezt 14 dienu laikā, kopš preces saņemšanas.
Ja kādu iemeslu dēļ izvēlaties atgriezt preci un saņemt par to samaksāto naudu, prece ir jānosūta uz adresi:
Beauté Pacifique Latvija
Att. Beaute Pacifique Interneta veikals
P.Lejiņa iela 10-32,
Rīga, LV-1029, Latvija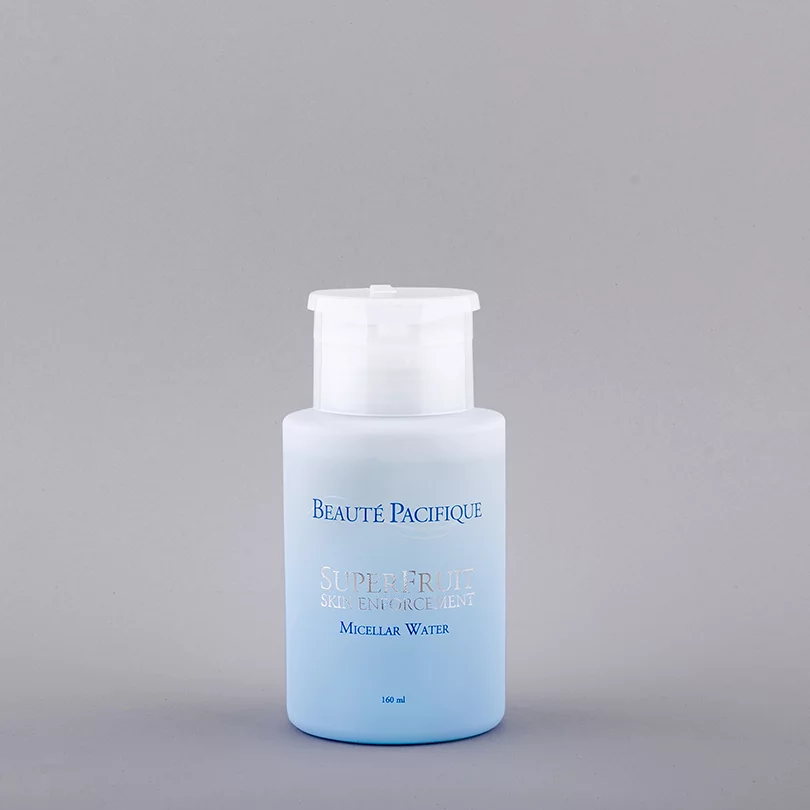 Geriausiai parduodamos kategorijos prekės