SuperFruit Skin Enforcement Day Creme - dry skin
Apraksts
Dienas krēms sausai ādai
Radīts jaunām sievietēm
Mitrinošs dienas krēms, kas uztur un vairo jauneklīgas ādas īpašības pēc iespējas ilgāk, kā arī ierobežo un novērš pirmo mīmikas līniju veidošanos, nevienmērīgu ādas toni, un pigmentācijas attīstīšanos.
Radīts, balstoties uz trīs SuperFruit augļu ekstraktiem, iegūtiem no Brūkleņu cilmes šūnām, Zaļās tējas, Ābelēm un trīs dažādiem papildus biomimetiskiem peptīdiem. Augļu ekstraktu pozitīvā iedarbība uz ādu ir saistīta ar, tai skaitā, to augsto anti- oksidantu koncentrāciju, kuru iedarbība nodrošina ādas šūnu aizsardzību, un tie vienlaicīgi arī optimizē ādas atjaunošanās procesus, mitruma līmeni un ierobežo izsi- tumu un apsārtumu veidošanos.
Lietošana: no rīta uzklāt uz iepriekš attīrītas ādas. Papildināt ar Mitrinošo izsmidzinošo līdzekli un Nakts krēmu no SUPER-FRUIT SKIN ENFORCEMENT sērijas, lai iegūtu vēl labāku efektu.
Galvenās īpašības:
Uztur un vairo jauneklīgas ādas īpašības ar dabīgiem SuperFruit augļu ekstraktiem
Ierobežo pirmo mīmikas līniju veidošanos
Mitrina ādu un sniedz patīkamas svaiguma sajūtas
Mazina plankumainas ādas apsārtumus un izlīdzina pigmenta plankumus
Detaļas
Vienības cena:

EAN:

A0200401
Sastāvdaļu saraksts
Minor differences between the ingredients list below and the ingredients declared on the packaging may occur, because we continually improve the content of our products accordingly to the newest knowledge about health and environment
Aqua (Water)
Glycerin

is one of the very best and most widely used humectants (moisturizers). It penetrates easily into the epidermis and makes the skin soft and subtle. This vegetable glycerine can without problems be applied to very sensitive skin types. It provides lubrication and leaves the skin soft and silky smooth. It is extremely comforting to very dry skin types.

Squalane

is an oil naturally occurring in human skin and is an important part of the lipid system. Its penetration capacity is remarkably high. Nanometer droplets of squalane function as effective "transporters" for the A Vitamins and other oil soluble active ingredients. Young and healthy skin contains a high amount of squalane but the level will decrease dramatically with age. Therefore squalane is absorbed excellently into sun damaged and aged skin. A lack of squalane within the skin can lead to premature aging, very dry skin and a loss of elasticity. Areas of constantly exposed, dry and prematurely aged skin such as on the hands, elbows, heals and knees etc become incredibly soft immediately when squalane is applied in the right formulation.

Argania Spinosa Kernel Extract, Serenoa Serrulata Fruit Extract (Sebum Regulating)

is a special blend of natural extracts that significantly reduce skin's oil production. This also reduces serious problems with pimples and blemishes. Impurities due to hormonal imbalance can be treated especially effectively. The ingredients work by inhibiting testosterone synthesis. Testosterone is precisely what regulates the skin's oil production.

Glyceryl Stearate
Ethoxydiglycol
Cetearyl Alcohol
Behenyl Alcohol
Cetyl Esters
PEG-100 Stearate
Cetyl Palmitate
Sodium PCA

works as very efficient humectants with ability to increase the level of moisture in the skin and maintain the moisture for many hours.

Phloretin

Vaccinium Vitis-Idaea (Lingonberry) Fruit Extract

This brand new ingredient is derived from the stemcells of Lingeronberries, which are also a SuperFruit. The stem cell ingredient has three basic main mechanisms: Antioxidant with high content of polyphenol, antioxidant that enhances cell´s own antioxidative defense and fights UV sunlight damage before light-induced inflammatory damage occurs in the skin. Lingostem has been shown to improve skin´s moisture retention, but most remarkably: amplifies the skin´s collagen network, corresponding to the effect of vitamin A esters, thus improving the skin´s elastic properties throughout the thickness of the skin-equaling a younger skin.

Acetyl Decapeptide-3, Oligopeptide-24, Oligopeptide-34

These mimetic peptides are highly active molecules, so it is necessary to encapsulate the peptides in a multi-layered capsule of liposomes, to protect against premature degradation and promote penetration. We have developed our own cocktail of three such peptides, chosen so that the combined (symbiotic) effect on the skin corresponds to: More hyaluronic acid is formed, so skin better retains youthful skin's water-binding ability. Better normalization of skin pigmentation occurs – causing it to even out. There is growth in the generation of cells corresponding to the level of elasticity and firmness of youthful skin, and lines are prevented and reduced.

Tocopherol
Camellia Sinensis Leaf Extract

is a natural extract of EGCG obtained from Green Tea. The ingredient is a so-called SuperFruit. This ingredient has been shown to reduce redness caused by blemished skin extremely efficiently. The ingredient also provides good antiseptic function for targeted prevention of pimples, and reduces the formation of excessive oil in the sebaceous glands.

Citric Acid
Distarch Phosphate
Phenoxyethanol
Gluconolactone
Ethylhexylglycerin
PEG-20 Stearate
Calcium Gluconate
Lauryl PCA
Sodium Benzoate
Tetrasodium Iminodisuccinate
Acrylates/C10-30 Alkyl Acrylate Crosspolymer
Sodium Hyaluronate

is a modified type of Sodium Hyalouronate that penetrates significantly deeper due to its disintegrated molecular version. It is an ingredient that binds water in epidermis, to enable the skin to maintain an elevated level of moisture throughout the layers of epidermis.

Dimethicone
Beta-Sitosterol
Sesamum Indicum (Sesame) Seed Oil
Glycine Soja (Soybean) Oil
Hydrogenated Lecithin
Sodium Oleate
Xanthan Gum
Piegāde un atgriešana
Piegādes izmaksas:
Latvijas Pasts ( Piegāde: 2-5 darba dienas ) –  3 eur
Pasūtījums tiek piegādāts uz pircēja norādītās adreses pasta nodaļu. Pasta nodaļā iespējams veikt apmaksu par pasūtīto preci skaidrā naudā vai ar bankas norēķinu karti.
Izvēlies OMNIVA pakomātu ( Piegāde: 3-5 darba dienas )  – 3 eur
Pasūtījums tiek piegādāts uz pircēja norādīto Omniva pakomātu. Apmaksa par pasūtīto preci jāveic ar pārskaitījumu uz interneta veikala apkalpotāja norādītajiem bankas rekvizītiem.
Bezmaksas piegāde
Veicot pasūtījumu vismaz 60,- eur vērtībā piegāde bez-maksas uz tuvāko pasta nodaļu vai Omniva pakomātu.
Preču atgriešana
www.beaute-pacifique.lv iegādāto preci ir tiesībās saskaņā ar e-komecijas noteikumiem ir tiesības atgriezt 14 dienu laikā, kopš preces saņemšanas.
Ja kādu iemeslu dēļ izvēlaties atgriezt preci un saņemt par to samaksāto naudu, prece ir jānosūta uz adresi:
Beauté Pacifique Latvija
Att. Beaute Pacifique Interneta veikals
P.Lejiņa iela 10-32,
Rīga, LV-1029, Latvija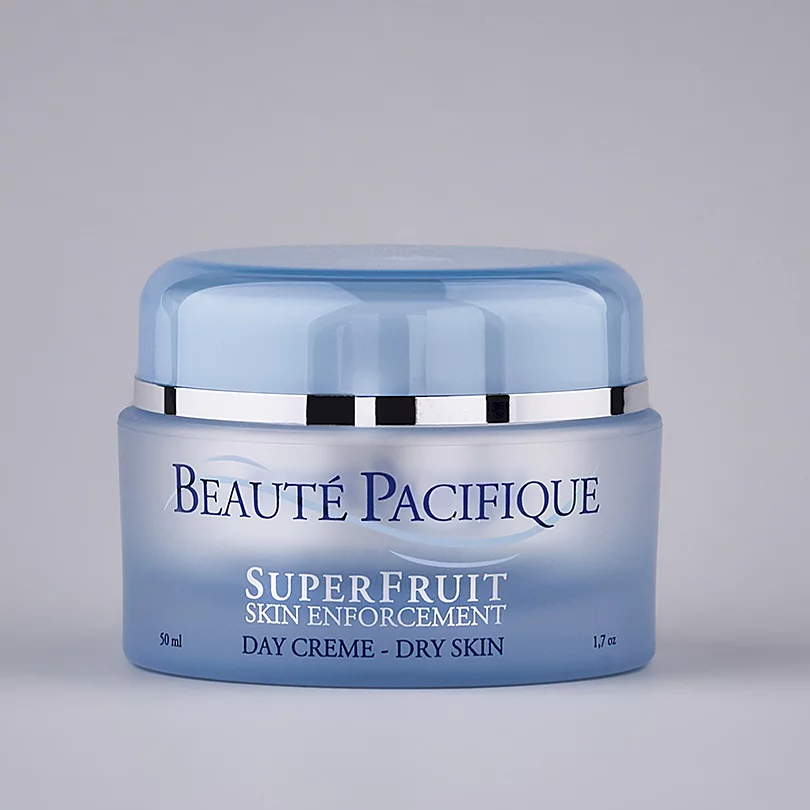 Pārdotākie šajā kategorijā