Pack & Travel Kit Anti Aging
Description
Travel box
Pack & Travel is a travel set with your own favorite products.
It is a unique box with four separate rooms for a total of 25 of our Beauté Pacifique sachets.
When using the the travel kit you can always bring exactly those products you love on your journey
– No need for jars and tubes
– and without the extra kilos in your suitcase.
The travel kit contains
Crème Metamorphique Night (3ml): 5 pieces
Crème Paradoxe Day (3ml): 5 pieces
Vitamin A Eye Crème (3ml): 5 pieces
Instant Hydrating Mask (3ml): 1 piece
Gentle Facial Exfoliator (3ml): 1 piece
Mild Shower Gel (3ml): 1 piece
Cleansing Foam (3 ml): 5 pieces
Body Lotion - dry skin (6 ml): 1 pieces
Stay Outside SPF 30: 1 piece.
Details
Unit price:

EAN:

A0201101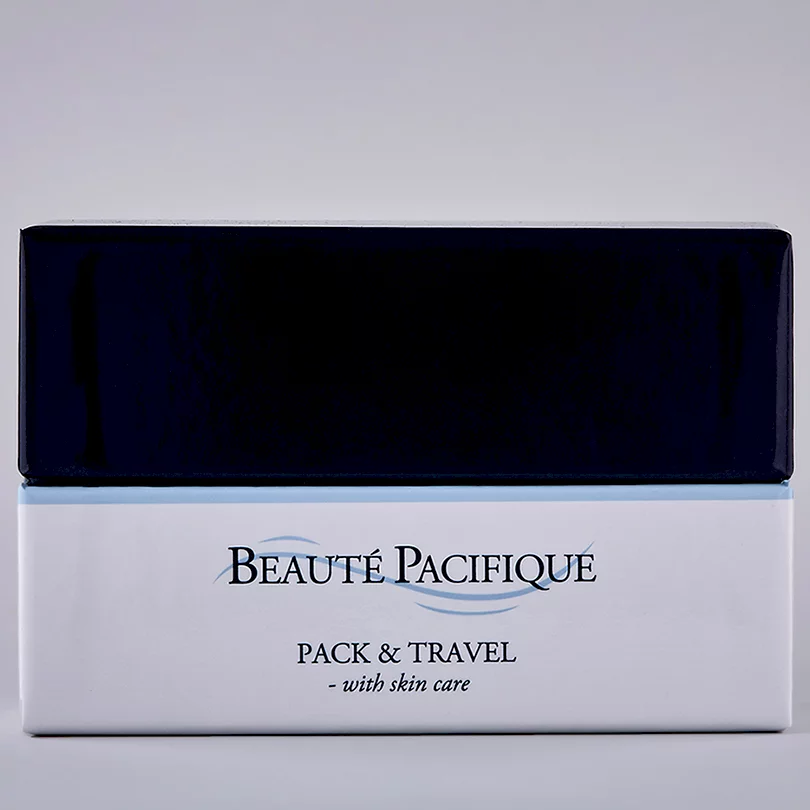 Best selling in same category