SuperFruit Hydrating Face Mist
Aprašymas
SuperFruit drėkinamoji veido dulksna
Veido ir kaklo odai skirta maitinanti drėkinamoji veido dulksna, skirta bet kuriuo metu atgaivinti odą pajutus išsausėjimą ir tempimą. Iš karto suteikiamas gaivumo jausmas ir antioksidacinis poveikis dėl didelio kiekio odos ląsteles apsaugančio supervaisiaus – bruknių – ekstrakto. Rezultatas – atjaunėjusi ir atnaujintos struktūros oda, gaivi ir spindinti.
Išskirtinė nauda:
Gaivina ir stangrina
Atstato odos drėgmės pusiausvyrą ir minkština
Suteikia odai jaunatvišką išvaizdą
Akimirksniu sumažina sausumą
Informacija
Vieneto kaina:

EAN:

A0200601
Sudedamųjų dalių sąrašas
Minor differences between the ingredients list below and the ingredients declared on the packaging may occur, because we continually improve the content of our products accordingly to the newest knowledge about health and environment
Aqua (Water)
Glycerin

is one of the very best and most widely used humectants (moisturizers). It penetrates easily into the epidermis and makes the skin soft and subtle. This vegetable glycerine can without problems be applied to very sensitive skin types. It provides lubrication and leaves the skin soft and silky smooth. It is extremely comforting to very dry skin types.

Niacinamide

works especially in the extracellular space (the 'mortar' that keeps the cells together). It prolongs the biological processes that control both the cohesion between the cells and the processes maintaining the functions of the dehydrating cells as long as possible, until they are shed from the surface.

Hydrolyzed Corn Starch and Beta Vulgaris (Beet) Root Extract

Sugar beet extract and hydrolyzed corn starch. Improves natural moisture retention of the skin and adds extra moisture – both immediately and long-acting.

Sodium PCA

works as very efficient humectants with ability to increase the level of moisture in the skin and maintain the moisture for many hours.

Vaccinium Vitis-Idaea (Lingonberry) Fruit Extract

This brand new ingredient is derived from the stemcells of Lingeronberries, which are also a SuperFruit. The stem cell ingredient has three basic main mechanisms: Antioxidant with high content of polyphenol, antioxidant that enhances cell´s own antioxidative defense and fights UV sunlight damage before light-induced inflammatory damage occurs in the skin. Lingostem has been shown to improve skin´s moisture retention, but most remarkably: amplifies the skin´s collagen network, corresponding to the effect of vitamin A esters, thus improving the skin´s elastic properties throughout the thickness of the skin-equaling a younger skin.

Aspalathus Linearis (Rooibos) Leaf Extract

is a unique herb found in South Africa that is rich in Anti-Oxidants including Aspalathin found only in Rooibos. It is known as the most popular natural product for the care of dry and irritated skin. Numerous scientific publications describe the many benefits of Rooibos and it is known as a valuable natural medicine all over the world.

Calcium Gluconate
Maltodextrin
Phenoxyethanol
Ethylhexylglycerin
Sodium Benzoate
Gluconolactone
Tetrasodium Iminodisuccinate
Xanthan Gum
Sodium Hyaluronate

is a modified type of Sodium Hyalouronate that penetrates significantly deeper due to its disintegrated molecular version. It is an ingredient that binds water in epidermis, to enable the skin to maintain an elevated level of moisture throughout the layers of epidermis.

Lactic Acid
P-Anisic Acid
Citric Acid
Pristatymas ir grąžinimas
Piegādes izmaksas:
Latvijas Pasts ( Piegāde: 2-5 darba dienas ) –  3 eur
Pasūtījums tiek piegādāts uz pircēja norādītās adreses pasta nodaļu. Pasta nodaļā iespējams veikt apmaksu par pasūtīto preci skaidrā naudā vai ar bankas norēķinu karti.
Izvēlies OMNIVA pakomātu ( Piegāde: 3-5 darba dienas )  – 3 eur
Pasūtījums tiek piegādāts uz pircēja norādīto Omniva pakomātu. Apmaksa par pasūtīto preci jāveic ar pārskaitījumu uz interneta veikala apkalpotāja norādītajiem bankas rekvizītiem.
Bezmaksas piegāde
Veicot pasūtījumu vismaz 60,- eur vērtībā piegāde bez-maksas uz tuvāko pasta nodaļu vai Omniva pakomātu.
Preču atgriešana
www.beaute-pacifique.lv iegādāto preci ir tiesībās saskaņā ar e-komecijas noteikumiem ir tiesības atgriezt 14 dienu laikā, kopš preces saņemšanas.
Ja kādu iemeslu dēļ izvēlaties atgriezt preci un saņemt par to samaksāto naudu, prece ir jānosūta uz adresi:
Beauté Pacifique Latvija
Att. Beaute Pacifique Interneta veikals
P.Lejiņa iela 10-32,
Rīga, LV-1029, Latvija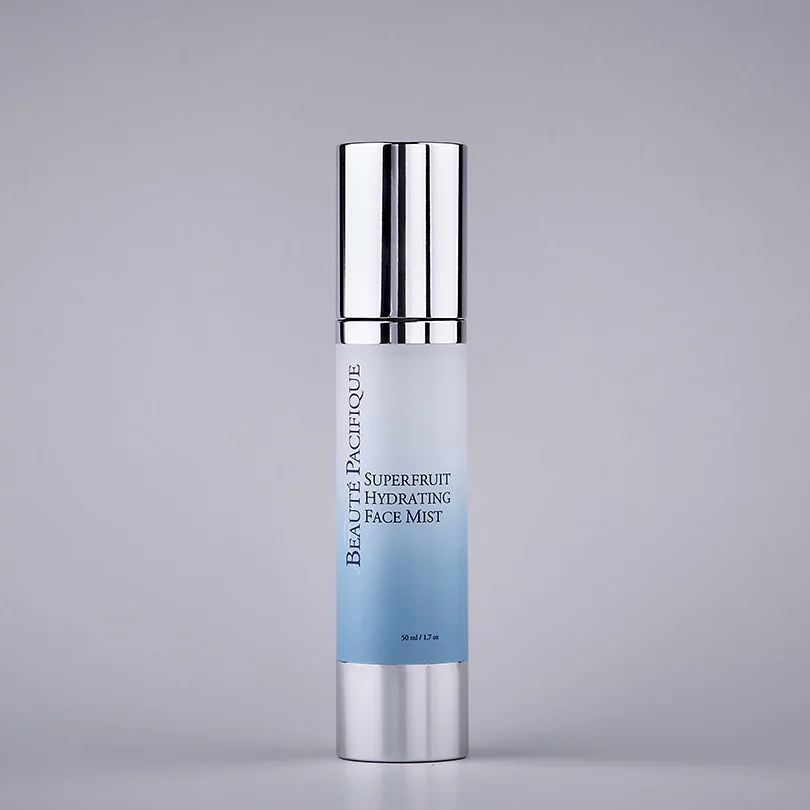 Geriausiai parduodamos kategorijos prekės