Defy Damage Skin Repair Serum
Apraksts
A-vitamīnu dienas serums
Vieglas tekstūras ļoti koncentrēts atjaunojošs A vitamīnu dienas serums, kas acīmredzami mazina grumbiņas, mazina ādas caurspīdīgumu un ļoti efektīvi atjauno saules bojātu ādu. Atjauno ādas struktūru visos tās līmeņos. Sastāvā lielā koncentrācijā ir gan A-vitamīni, gan Hialuronskābe, gan arī C un E vitamīni. Ļoti labi piemērots visiem ādas tipiem, īpaši kuperozai
ādai, jo sašaurina mazos asinsvadiņus. Pateicoties vieglai tekstūrai un patentētai aktīvo sastāvdaļu piegādes formulai, šis krēms ļoti ātri iesūcas dziļi ādā. Lielisks krēms arī vīriešu ādas kopšanai un atjaunošanai, tai skaitā pēc skūšanās.
Lietošana: No rīta nelielā daudzumā uzklāt uz tīras sejas un kakla ādas. Pēc tam uzklāt sev piemērotāko mitrinošo krēmu. Kombinētai un taukainai ādai ieteicams uzklāt Matējošo mitrinošo krēmu Oil-Free Moisturizer.
Galvenās īpašības:
Īpaši spēcīgs pretnovecošanas serums, kas apvieno A-vitamīnu un Ursolskābi
Satur stiprinošus ekstraktus kuri samazina vēnu redzamību
Ļoti viegla tekstūra kas piemērota visiem ādas tipiem
Izcils gan priekš vīriešiem, gan sievietēm
Detaļas
Vienības cena:

EAN:

A0500201
Sastāvdaļu saraksts
Minor differences between the ingredients list below and the ingredients declared on the packaging may occur, because we continually improve the content of our products accordingly to the newest knowledge about health and environment
Aqua (Water)
Polysorbate 60
C12-15 Alkyl Benzoate
Caprylic/Capric Triglyceride
Squalane

is an oil naturally occurring in human skin and is an important part of the lipid system. Its penetration capacity is remarkably high. Nanometer droplets of squalane function as effective "transporters" for the A Vitamins and other oil soluble active ingredients. Young and healthy skin contains a high amount of squalane but the level will decrease dramatically with age. Therefore squalane is absorbed excellently into sun damaged and aged skin. A lack of squalane within the skin can lead to premature aging, very dry skin and a loss of elasticity. Areas of constantly exposed, dry and prematurely aged skin such as on the hands, elbows, heals and knees etc become incredibly soft immediately when squalane is applied in the right formulation.

Glycerin
Methyl Gluceth-20
Cetearyl Alcohol
PEG-20 Stearate
Propylene Glycol
Citrus Limon (Lemon) Fruit Extract

is a natural source of Vitamin C that functions as a strong anti-oxidant and stimulates collagen synthesis. Helping to also recreate the ceramides in the epidermis. Citrus Limon Fruit Extract gently exfoliates the dead skin cells and reduces the problems of excessive oiliness.

Phenoxyethanol
Ethylhexylglycerin
PEG/PPG-4/12 Dimethicone
Sodium Ursolate and Sodium Oleanolate

are two very powerful ingredients with a unique capacity to repair aged and sun damaged skin. The most remarkable scientific findings are the recreated collagen fibre structures at the same level as found in young skin. This rejuvenates completely the treated skin, including a striking recreation of the surface of the skin's micro-topography.

Tocopheryl Acetate

is a type of Vitamin E that plays an important role by protecting both the skin and the products against harmful free radicals.

Retinyl Palmitate

is a particularly stable form of Vitamin A that we have formulated into our cremes, in a way to maintain its high potency – both during storage and on application to the skin. Encapsulated in nanometer sized droplets of squalane, the Vitamin A can penetrate deep into the skin in sufficient amounts to stimulate the type of cells, that synthesise lost collagen fibre structures providing a younger skin. Wrinkles and fine line diminish and throughout the complete structure of the skin it is significantly rejuvenated. Made prossible via our patented combination with squalane that functions as an effective delivery system penetrating through the entire depth of the skin, The Vitamin A transforms into a totally unique and remarkably efficient Anti-Aging action within the skin corresponding to a 10- 20 years rejuvenation.

Tocopherol

is another source of Vitamin E that plays an important role by protecting both the skin and the products against harmful free radicals and functions as a natural moisturizer and capable of reducing fine lines and wrinkles.

Alcohol
Chamomilla Recutita (Matricaria) Flower Extract
Retinyl Acetate

is like Retinyl Palmitate a particularly stable form of Vitamin A and it has a similar remarkable efficient rejuvenating action in the skin working in parallel with and in the same manner as in Retinyl Palmitate. It enables the skin's specialized cells to rebuild and repair sun damaged and aged skin comparable to Retinyl Palmitate.

Arachis Hypogaea (Peanut) Oil
Acrylates/C10-30 Alkyl Acrylate Crosspolymer
Parfum (Fragrance)
Dimethicone
Hydrolyzed Collagen and Hyaluronic Acid

is a mixture of two ingredients that together build an invisible shield of moisture binding barrier on the surface of the skin, to enable the skin to maintain its elevated level of moisture within the epidermis.

Prunus Persica (Peach) Fruit Extract
Tetrasodium Iminodisuccinate
Rubia Tinctorum (Madder) Root Extract, Silybum Marianum Fruit Extract, Alchemilla Vulgaris Leaf Extract, Equisetum Arvense (Horsetail) Extract, Glycine Soja (Soybean) Seed Extract, Triticum Vulgare (Wheat) Seed Extract and Medicago Sativia (Alfalfa) Extract (refirming)

is a mixture of natural extracts that is a vascular constrictor and reinforces the skin's elastic proportions. Exellent in treating "Teleangiectasies" and red cheeks.

Raphanum Sativus (Radish) Seed Extract
Decyl Glucoside
Potassium Sorbate
Sodium Benzoate
Piegāde un atgriešana
Piegādes izmaksas:
Latvijas Pasts ( Piegāde: 2-5 darba dienas ) –  3 eur
Pasūtījums tiek piegādāts uz pircēja norādītās adreses pasta nodaļu. Pasta nodaļā iespējams veikt apmaksu par pasūtīto preci skaidrā naudā vai ar bankas norēķinu karti.
Izvēlies OMNIVA pakomātu ( Piegāde: 3-5 darba dienas )  – 3 eur
Pasūtījums tiek piegādāts uz pircēja norādīto Omniva pakomātu. Apmaksa par pasūtīto preci jāveic ar pārskaitījumu uz interneta veikala apkalpotāja norādītajiem bankas rekvizītiem.
Bezmaksas piegāde
Veicot pasūtījumu vismaz 60,- eur vērtībā piegāde bez-maksas uz tuvāko pasta nodaļu vai Omniva pakomātu.
Preču atgriešana
www.beaute-pacifique.lv iegādāto preci ir tiesībās saskaņā ar e-komecijas noteikumiem ir tiesības atgriezt 14 dienu laikā, kopš preces saņemšanas.
Ja kādu iemeslu dēļ izvēlaties atgriezt preci un saņemt par to samaksāto naudu, prece ir jānosūta uz adresi:
Beauté Pacifique Latvija
Att. Beaute Pacifique Interneta veikals
P.Lejiņa iela 10-32,
Rīga, LV-1029, Latvija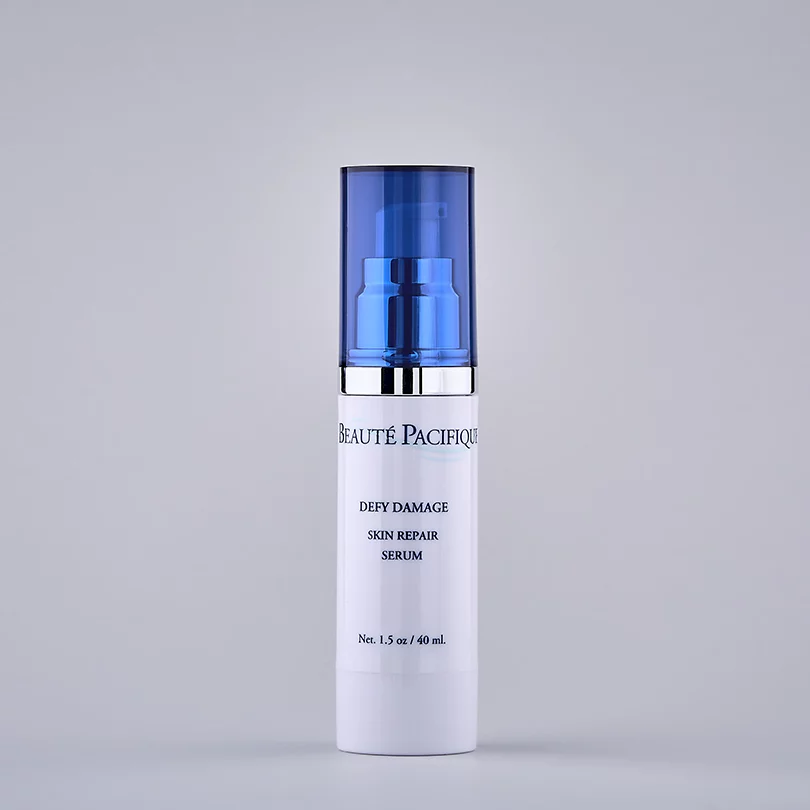 Pārdotākie šajā kategorijā