Hair /
Care for hair and scalp
We talk so often about how important and good it is to care for one's skin with good and effective products. However, we just as much want you to take care of your scalp, as it must be cared for just as often as the rest of the body, and is usually very sensitive and therefore needs the mildest products.
Shampoo – normal/dry hair and fine hair
We have two shampoos, namely nourishing and volumizing. Both of our shampoos work optimally for more than just washing the hair, as they care for both skin and hair at the same time. First of all, our shampoos care for, cleanse and protect the hair from splitting, leaving the hair clean, beautiful and shiny. In addition, our shampoos are extremely gentle on the scalp. In fact, so mild that they are milder than pure water.
It is important to take care of the skin of the scalp, otherwise it can become dry and irritated. Our shampoos wash the scalp efficiently and gently without irritating it. The products also help with dandruff, eczema and irritated scalp, as they effectively counteract dehydration. Our shampoos are therefore a really good product for you who want to care for both hair and scalp at the same time.
Benefits you will not want to miss:
Cares for scalp and hair at the same time
Leaves hair shiny and helps prevent split ends
Extremely gentle on the scalp
Helps with dandruff, eczema and irritated scalp
Want to read more about the product? So read more right here.
Conditioner
Our conditioner is specially developed for the treatment of dry hair. The hair becomes silky soft and quick and easy to style. Is particularly suitable for long hair. Protects the hair from splitting and gives a nice shine that highlights the hair colors.
Massage lightly into the hair – use an amount equivalent to a walnut and let the product work for a few minutes before rinsing out with plenty of water. Note that the product does not foam. It is ideal for those days when you do not use hair treatment but want to ensure that your hair is still shiny and soft.
Benefits you will not want to miss:
Makes hair soft and manageable without harmful side effects
Highlights hair color
Protects against splitting and gives a nice shine
Moisturizing hair mask
Our delicious moisturizing hair mask is a unique moisture-boosting product developed to restore the moisture balance in dry and / or damaged hair. It nourishes and moisturizes the hair in depth, so that the hair is left soft and easy to comb through – with a healthy and shiny look. In addition, it cares for and strengthens the hair by rebuilding the hair structure, improving elasticity and preventing damaged ends. The hair treatment is enriched with macadamia nut oil, which adds essential nutrients to the hair and thus further contributes to a silky soft and beautiful hair.
Distribute the hair treatment in the freshly washed hair and massage the treatment into the hair. Let the hair treatment work for 10 minutes, preferably longer, and then rinse thoroughly.
Apply the hair treatment 1-2 times a week or as needed.
Benefits you will not want to miss:
Counteracts split and broken hair ends
Results in a glossy look
Makes hair velvety soft
Facilitates the investigation
Provides heat protection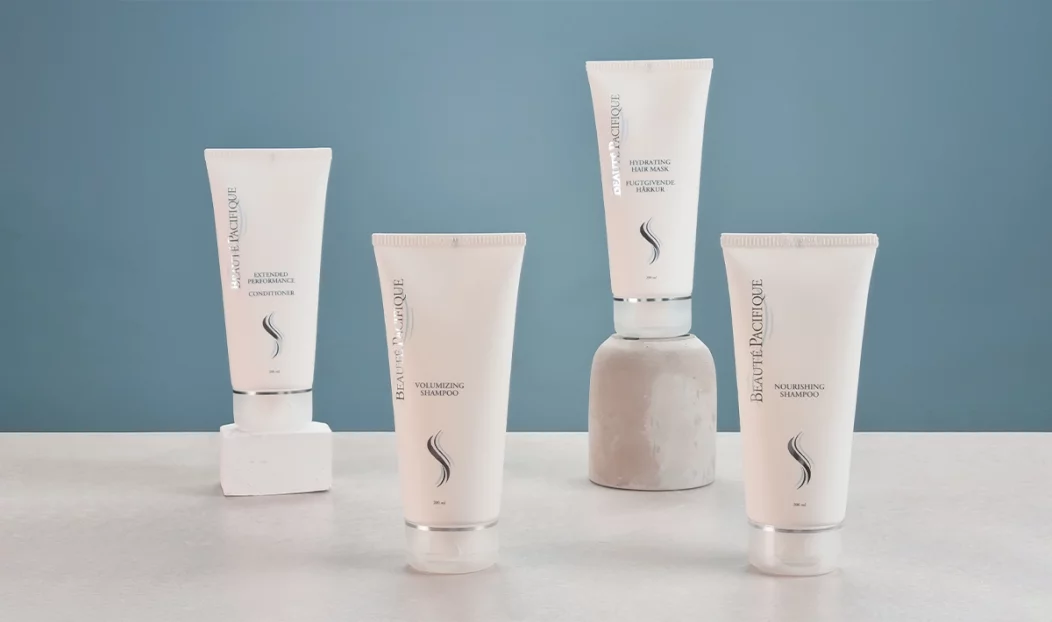 Masculinity 
We must not forget our hair & shower gel for men.
Efficiency, deliciousness and easy to use are key concepts for one of the members of the Masculinity series: Masculinity Hair & Shower Gel. Masculinity Hair & Shower Gel is a 2in1 product based on ingredients that cleanse and refresh skin and hair – completely without drying out. The product leaves the skin clean and soft.
Benefits you will not want to miss:
2 in 1 Shower Gel for skin and hair
Cleanses and refreshes both skin and hair
Suitable for all skin types
Masculine – a very specially developed fresh masculine scent – without allergy factors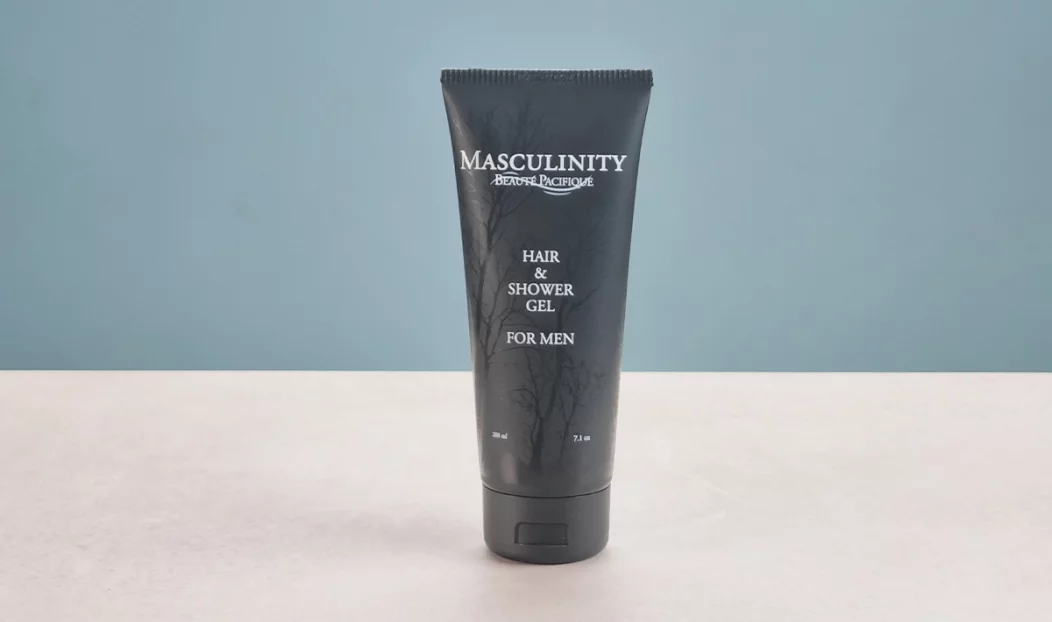 Gentle and comfortable exfoliation of the scalp
Should the scalp have a little extra love, then our Scalp Brush is absolutely perfect for doing the job, while at the same time providing the scalp for a delicious round of massage. It is specially designed to exfoliate the scalp gently and gently to relieve irritation and the appearance of dandruff. When you massage your scalp, you increase blood circulation, which stimulates hair growth and relieves dry and scaly scalp. The scalp brush is used in the bath together with Volumizing Shampoo or Nourishing Shampoo to distribute the shampoo well in the hair at the same time as the skin on the scalp is exfoliated. Scalp Brush can be used by anyone who wants a spa experience in the bath, or who suffers from dandruff or irritated scalp.
TIP: Treat yourself to the extra with our Moisturizing Hair Treatment and massage the scalp with the brush while you let the treatment work.
Benefits you will not want to miss:
Exfoliates the scalp and minimizes dandruff
Relieves irritation
Distributes shampoo effectively