Crème Symphonique Night-Time
Description
This advanced night cream - Uniquely composed of no less than six different types of Vitamin A, resulting in both a rapid Collagen network repair i.e. a genuine anti-aging effect plus a novel preventive maintenance effect by providing your skin's inside with a depot of repair-ready Vitamin A cocktail. This is possible thanks to Beauté Pacifique's patented squalane-based nano-technology, by which all the different types of Vitamin A can travel all the way to the deepest layers of your skin, and rebuild lost youth and strengthen the elastic fiber network - resulting in a distinctive rejuvenation effect. All of the other ingredients complete the recipe's ability to work beneficially and holistically nurturing your skin. Our symphonic statement is: Nothing Compares. Apply one or two pumps of the cream after cleansing - or after applying Serum Symphonique - and massage it lightly and evenly into your skin with your fingers until the cream has been fully absorbed.
NOTE: Avoid applying this cream to the eye area!
This cream is very active and, in some cases, may require a little getting used to. Therefore, start by applying in a very thin layer on cleansed skin - only every other night for the first two weeks. If redness occurs, apply the cream only when the redness has disappeared. Then use gradually more often as needed.
Unique benefits
Developed with off-set in the latest breakthrough in dermatological research
Each of the multiple ingredients has both rejuvenating and revitalizing effects which work together to become a Symphony
Uniquely composed with 6 different types of Vitamin A
Details
Contents:

50 ml. dispenser

Unit price:

EAN:

A0104201
Ingredient list
Minor differences between the ingredients list below and the ingredients declared on the packaging may occur, because we continually improve the content of our products accordingly to the newest knowledge about health and environment
Aqua (Water)
Glycerin
Squalane

is an oil naturally occurring in human skin and is an important part of the lipid system. Its penetration capacity is remarkably high. Nanometer droplets of squalane function as effective "transporters" for the A Vitamins and other oil soluble active ingredients. Young and healthy skin contains a high amount of squalane but the level will decrease dramatically with age. Therefore squalane is absorbed excellently into sun damaged and aged skin. A lack of squalane within the skin can lead to premature aging, very dry skin and a loss of elasticity. Areas of constantly exposed, dry and prematurely aged skin such as on the hands, elbows, heals and knees etc become incredibly soft immediately when squalane is applied in the right formulation.

Glyceryl Stearate
Argania Spinosa (Argan) Kernel Oil, Serenoa Serrulata (Saw Palmetto) Fruit Extract, Sesamum Indicum (Sesame) Seed Oil

Sebum-regulating. A remarkable mixture of natural extracts that significantly decreases the skin's production of sebum. This reduces severe and stubborn problems with pimples and impurities. Especially impurities prone to hormonal imbalances within the skin can be treated effectively. The mode of action is based on inhibiting the synthesis of testosterone, which again is the hormone that regulates the secretion of sebum.

Butyrospermum Parkii (Shea) Butter Extract
Polysorbate 60
Niacinamide

works especially in the extracellular space (the 'mortar' that keeps the cells together). It prolongs the biological processes that control both the cohesion between the cells and the processes maintaining the functions of the dehydrating cells as long as possible, until they are shed from the surface.

Cetearyl Alcohol
Tridecyl Stearate
Diethylhexyl Succinate
PEG-100 Stearate
Tridecyl Trimellitate
Dimethyl Isosorbide
Behenyl Alcohol
Bakuchiol

A natural antioxidant and anti-aging ingredient found in the seeds and leaves of the plant Psoralea Corylifolia, also known as Babchi. Bakuchiol have been shown to have skin structural-restoring ability when applied topically, and a brightening effect on skin – effects that are very similar to the Vitamin A derivatives. This plant ingredient has shown anti-wrinkle properties, improved elasticity, and a smoother skin surface with visibly improved un-blemished and uneven skin color.

Retinyl Palmitate

is a particularly stable form of Vitamin A that we have formulated into our cremes, in a way to maintain its high potency – both during storage and on application to the skin. Encapsulated in nanometer sized droplets of squalane, the Vitamin A can penetrate deep into the skin in sufficient amounts to stimulate the type of cells, that synthesise lost collagen fibre structures providing a younger skin. Wrinkles and fine line diminish and throughout the complete structure of the skin it is significantly rejuvenated. Made prossible via our patented combination with squalane that functions as an effective delivery system penetrating through the entire depth of the skin, The Vitamin A transforms into a totally unique and remarkably efficient Anti-Aging action within the skin corresponding to a 10- 20 years rejuvenation.

Retinyl Acetate

is like Retinyl Palmitate a particularly stable form of Vitamin A and it has a similar remarkable efficient rejuvenating action in the skin working in parallel with and in the same manner as in Retinyl Palmitate. It enables the skin's specialized cells to rebuild and repair sun damaged and aged skin comparable to Retinyl Palmitate.

Retinyl Linoleate

is a Vitamin A variant like Retinyl Palmitate and Retinyl Acetate and so a particularly stable form of Vitamin A with similar mode of action. It is also a pre-cursor of Retinoic Acid– appearing autonomously via transformation by the skin's own internal natural biology and further a pre-cursor of Linoleic Acid resulting in added Hydration via its synthesis of Hyaluronic Acid.

Hydroxypinacolone Retinoate

is another Vitamin A variant that helps renew skin plumpness, elasticity, and hydration to provide a radiant and fresh appearance. In addition to the benefits achieved by Retinyl Acetate it is known to stimulate skin cell proliferation; restoring thickness to skin that has become thinner over time. These processes help fill in lines and wrinkles to give a youthful appearance, while safeguarding skin from further wrinkle development.

Retinol

is a particularly potent form of Vitamin A here encapsulated in microcapsules with a nanostructured wall specially designed to create an ultra-efficient barrier protecting the hyper-active retinol from oxidation and degradation even before application and while staying on the skin's surface. The capsulation degrades slowly and provides a delayed release of the Retinol so the normally prohibitive irritation and redness is eliminated. Starting already at application to the skin, some of the capsules break, releasing Retinol, while the remaining intact capsules reside in the skin wrinkles, where they break eventually during the night and so provide a long-lasting repair effect after application.

Retinaldehyde

is yet another particularly effective form of Vitamin A. Like the above described Vitamin A variants it remodels the epidermis/dermis by actively stimulating Collagen/Elastin production, provides anti-inflammatory and antioxidant properties. It increases the thickness of the stratum corneum, and makes the skin tighter and more orderly, prevents the damage of UV to Collagen and makes the skin more elastic.

Bis(Cyano Butylacetate) Anthracenediylidene

is a powerful anti-aging antioxidant proven to block sun exposed aging before it even begins. Compared to other antioxidants it works more proactively and effectively – safely preventing the formation of the sun induced damaging reactive oxygen species (ROS) and free radicals. The skin becomes more resistant against UV-radiation and less prone to the sun induced signs of premature aging such as loss of skin elasticity, fine lines and wrinkles.

Beta-Sitosterol
Marrubium Vulgare Extract

stimulates the re-creation of lost collagen/elastin and repairs the structure in the extracellular tissue. Firms and normalizes the elasticity of the scar tissue. Reduces redness.

Anigozanthos Flavidus (Kangaroo Paw) Extract

is an organic flower extract that acts as an anti-aging and anti-wrinkle agent. It increases the production of the dermal architectural protein (Tenascins-X) and increases dermal protein synthesis of Collagen & Elastin. It firms the skin via increased fibroblast contractile forces and cell turnover.

It rebuilds the skin's internal architecture and decreases the appearance of both wrinkles and sagging skin.

Crocus Sativus (Saffron) Flower Extract

also known as the wonderful yellow spice saffron- has since ancient times been used also for cosmetic purposes. It has anti-aging effects, repairs sun damage, and has soothing properties. Its main active ingredient is crocin-I (α-crocin) (crocetin + glucoside) which has both anti-inflammatory and antioxidation effects.

Papain

is part of Beauté Pacifique's new advanced exfoliation system. It gently removes dead cells and helps refresh the skin's natural glow and renew its youthful appearance. This new Papain-based penetration system works quickly and intensely, without causing stress from irritation. Used daily, the Papain is excellent at absorbing the other active ingredients.

Sodium Ursolate and Sodium Oleanolate

are two very powerful ingredients with a unique capacity to repair aged and sun damaged skin. The most remarkable scientific findings are the recreated collagen fibre structures at the same level as found in young skin. This rejuvenates completely the treated skin, including a striking recreation of the surface of the skin's micro-topography.

Sesamum Indicum (Sesame) Seed Oil

Dipentaerythrityl Hexacaprylate/Hexacaprate
Arachis Hypogaea (Peanut) Oil
Caprylic/Capric Triglyceride
Caprylyl Glycol
1,2-Hexandiol
Hordeum Vulgare Cera (Spent Grain Wax)

is anti-inflammatory and soothing on skin, that easily gets irritated or blushes.

Tocopherol

is another source of Vitamin E that plays an important role by protecting both the skin and the products against harmful free radicals and functions as a natural moisturizer and capable of reducing fine lines and wrinkles.

Carnosic Acid
Stearic Acid
Ceteth-20 Phosphate
PEG-20 Stearate
Dicetyl Phosphate
Polyvinyl Alcohol
Xanthan Gum
Phenoxyethanol
Ethylhexylglycerin
Sodium Benzoate
Potassium Sorbate
Methylpropanediol
Phenylpropanol
Carbomer
Polyurethane Crosspolymer-1
Butylene Glycol
Tetrasodium Iminodisuccinate
Phospholipids
Algin
Sodium Lactate
Citric Acid
Sodium Dihydrogen Phosphate
Disodium Hydrogen Phosphate
Parfum (Fragrance)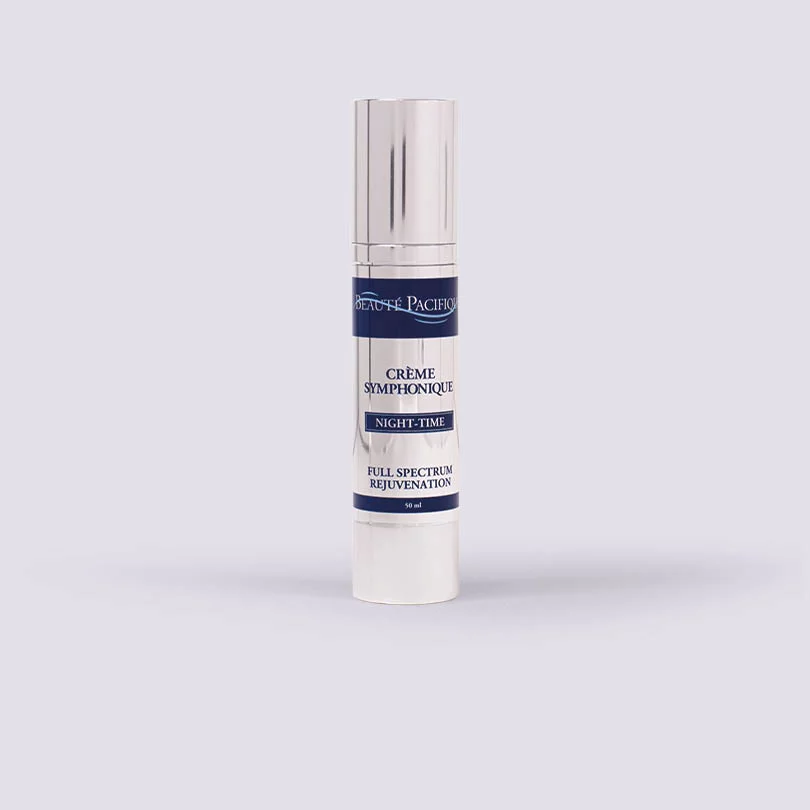 Best selling in same category