Beauté article
Skincare is also for men
It is time to appreciate men, appreciate you for everything you do and for everything you do not know you do – We appreciate men with our very own skincare line, Masculinity.
Appreciate your brother, father, neighbor, boyfriend or maybe just yourself, with our wonderful products from the Masculinity line.
Times have changed and it has become more and more popular for men to care for their skin, fortunately, and thus there has also come a greater demand for products made for men. We have heard the roar of many men and have therefore made products dedicated to men. We have wondered why men do not use as many skincare products as women, because male skin is neither more nor less important than a woman's and we also think men should give their skin self-love.
WHY SHOULD MEN CARE FOR THEIR SKIN?
Men should also care for their skin, in fact men should care for their skin just as much as women, but why? Let us give a specific example: we wash, polish and clean our cars to make them look beautiful and clean, but not our skin? The skin must also be washed, cleansed and polished to look good. Remember that the skin is exposed to all sorts of external dirt during a day, and that men can actually also have skin problems which can be reduced with the help of the right care. Let us tell you a little bit about what the man's skin may be exposed to.
Dirt, bacteria and all sorts of other things – are just some of the things that settle on the skin during a day. Remember that you wrap your body in clothes, you wash your hands several times a day, but you do not wash or cover your face. The face is the only thing, apart from the hands, which is rarely covered and thus more exposed to dirt. It is therefore important that at the end of the day you get your skin cleansed and cared for so that it does not stay dirty.
Skin problems?
You would think it is a lie, but many men actually suffer from skin problems just as much as women, perhaps even without knowing it. Skin problems such as rosacea, acne and eczema are just some of the things many people struggle with, but which you can get rid of or prevent happening. Skin problems can stand in the way of a lot of things e.g. social events, but luckily there is something you can do.
Day Creme
The day cream is the ideal moisturizer for men. Masculinity Day Crème adds and retains moisture in the skin – completely without shining and feeling oily or greasy. It penetrates quickly into the skin and leaces the surface naturally soft, which makes it so easy to apply as you do not get the feeling of being sticky. The cream contains hyaluronic acid and adds niacinamide and sodium PCA, which binds extra mositure, so you avoid getting a dry skin. 
Tip! 
A small amount of approx. 1 cm is enough to keep the skin moisturized in both face and neck. The amount is of course adapted to the skin and what you feel you need. 
Briefly and to the point
Moisturizes immediately – without feeling greasy 

Softens the skin – without shining 

Gives the skin a fresh masculine look and scent

Suitable for all skin types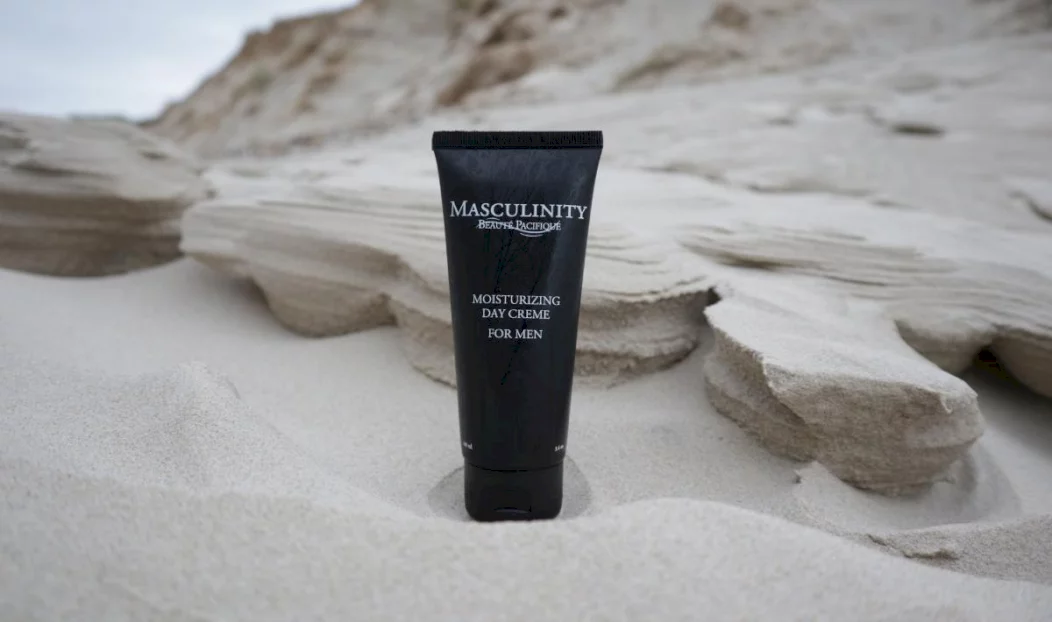 Anti-age 
This very powerful and effective vitamin A crème, for men, is effective as it prevents and repairs age changes and sun damage. It contains two types of vitamin A, which can restore the lost collagen / elastin structure throughout the thickness of the skin, so that it appears younger. In addition, it puts fat production in the skin and contains Propolis to combat impure skin.
Tip! 
Apply in a very thin layer on the face and neck – start every other night for a few weeks, so that the skin gradually get used to the cream, so that redness is avoided.  
Briefly and to the point
Effective against age changes and sunburn

Effective if you have problems with oily skin

Good if you have thin and flabby skin

Suitable for all skin types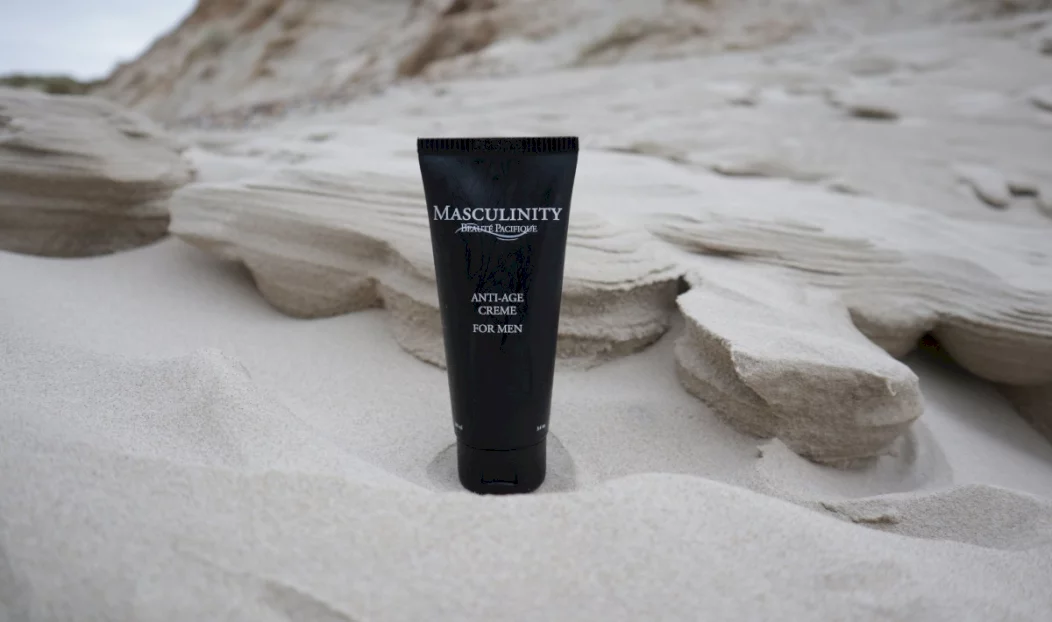 Cleansing foam 
The popular cleansing foam is a "One Step" facial cleanser for men! It basically just means that it is super easy to work with – And it certainly is a good thing, right? The cleansing foam is developed for all skin types, and cleanses the skin effectively and completely without drying out and thereby irritating the skin.  
We recommend that you use this cleanser twice a day – morning and evening. Mix a little of the product with water between the palms and now spread all over the face and neck.  
Tip! 
Men especially need to care for their face if they shave often. Your skin is particularly sensitive after a shave, where the razor blades have scraped the skin's oily layer thin, therefore our cleansing foam is especially good after a shave.
Briefly and to the point
Removes excess fat and cleanses effectively without drying out and irritating the skin

Fights clogged pores

Leaves skin soft and fresh

Can be applied to all skin types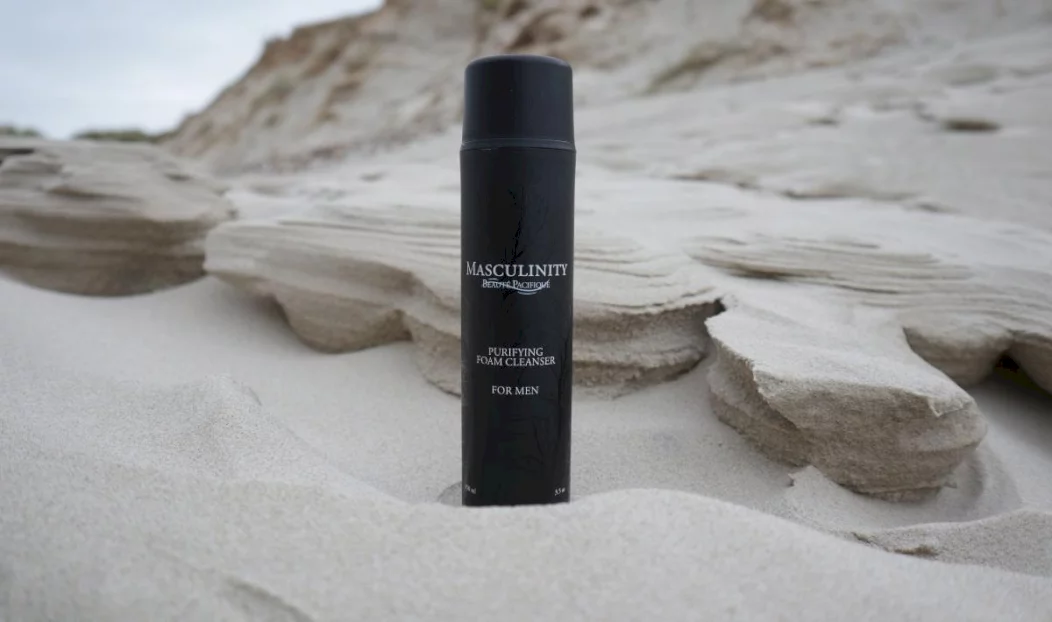 Scrub
This face scrub, which is for men, is a particularly effective scrub cream. If you are a man, you are not exempt from a good scrub, which is why we have made a scrub exclusively for men (pssst, women are actually allowed to use it as well). Men should also remove their dead skin cells and fortunately it does not take much time.
In addition to glycerin and cellulose acetate, three types of acid have been added, each with its own function. Glycolic acid works extremely effectively as it both penetrates and removes dead skin cells and at the same time increases the skin's moisture level. Salicylic acid is a key ingredient in the treatment of many skin problems, such as acne and psoriasis, as it dissolves dead skin cells, opens clogged pores and prevents them from stopping again. Azelaic acid is also an effective remedy for skin problems as it reduces and removes redness and counteracts the bacterium that is helping to cause acne. In addition, we have added an extract from licorice root, which is a known remedy for wound healing and against skin irritations.
Tip! 
Use 1-3 times a week as needed. The cream is gently massaged in with the fingertips on wet skin with circular motions. Then let the crème work on the skin for up to approx. 20 minutes and then wash off with plenty of water. Easy, simple and really delicious!  
Briefly and to the point
Leaves skin with a smooth and fine surface and an elevated moisture content

Removes dead skin cells

Increases the skin's moisture level

Stimulates blood circulation

Opens clogged pores and works against the inflammatory conditions that occur in impure skin

Suitable for all skin types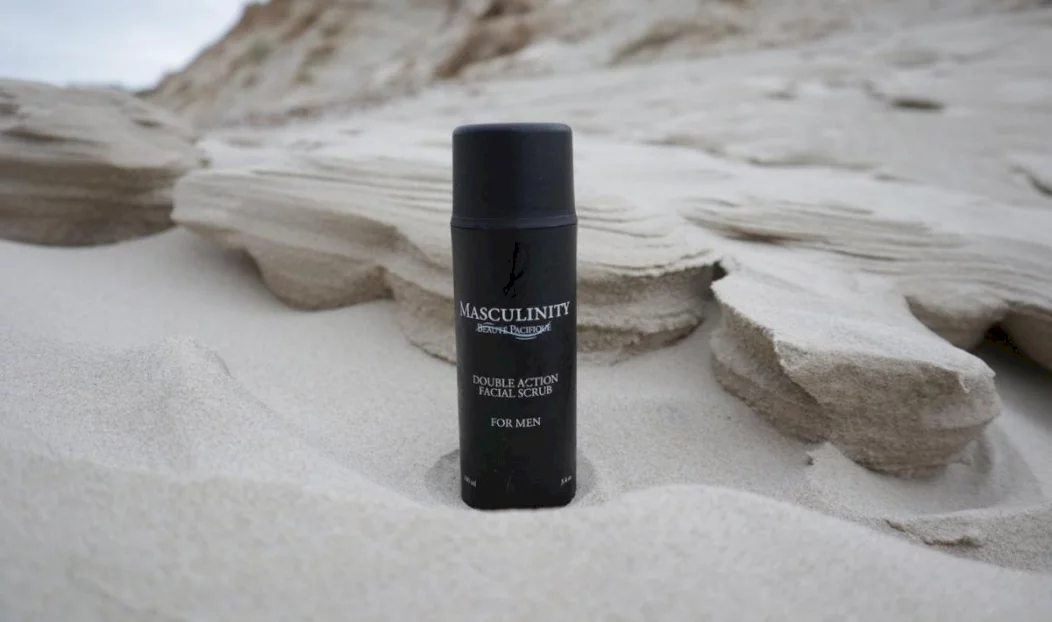 Hair and shower gel
Hair and skin? Well yes, now remember that at one end of your hair there is a scalp, and that scalp must also be cared for. Our Masculinity Hair & Shower Gel is the perfect solution for skin and hair.
This gel cleanses and refreshes both skin and hair, and is also perfect for all skin types. Experience our masculine and familiar scent, which you know from the other products in the series, now as a fixed part of the bath.
Briefly and to the point 
2i1 Shower Gel for skin and hair

Cleanses and refreshes both skin and hair

Suitable for all skin types

Masculine scent – a specially developed fresh scent – completely without allergy factors