Description
Travel box
Pack & Travel is a travel set you can fill-in with your own favorite products.
It is a unique box with four separate rooms for a total of 20 of our Beauté Pacifique sachets.
When using the the travel kit you can always bring exactly those products you love on your journey
– No need for jars and tubes
– and without the messy extra kilos in your suitcase.
The travel kit contains
Crème Metamorphique (3ml): 5 pieces
Cleansing Foam (3 ml): 5 pieces
Moisturizing Creme, all skin (3ml): 5 pieces
Body Lotion - dry skin (6 ml) 5 pieces
Most Beauté Pacifique-products are available in sachets – packed in Refill Boxes of 20 or 25 pcs. of the same type.
Most sachets contain 3 ml –– whereas Body Lotion and Shower Gel both contain 6 ml. All suitable for one day's need.
It is easy to refill your Pack & travel – and you will avoid problems with security at the airport.
Details
Unit price:

EAN:

A0201101
Delivery and return
Free delivery for orders over 115 €.
You have 14 days of cancellation right, valid from the day you receive your order.
You are obliged to return the goods in the same condition and quantity it is received.
You pay any costs associated with returning the goods yourself.
Please see our Terms & Condition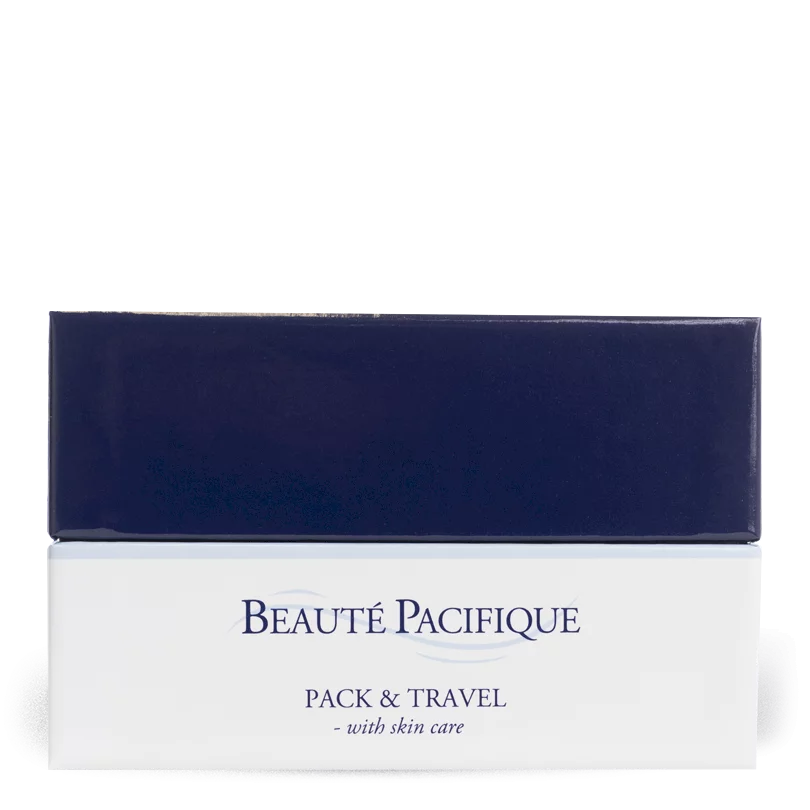 Best selling in same category