Skin problems /
Daily life without acne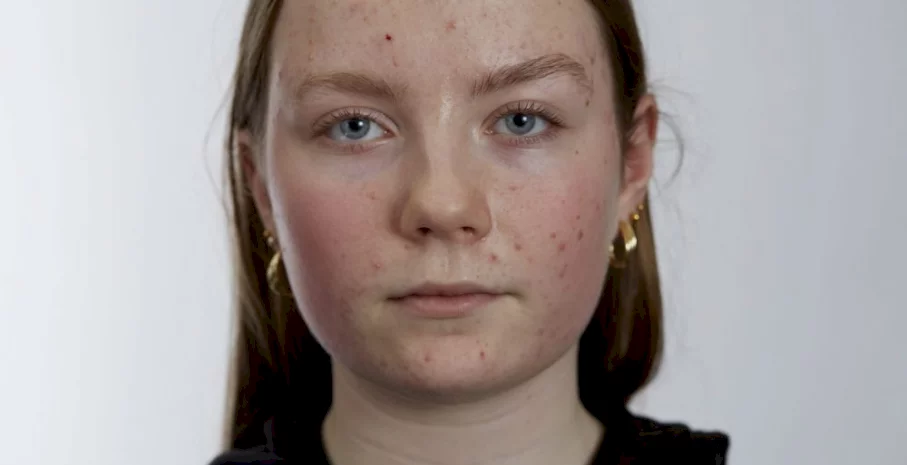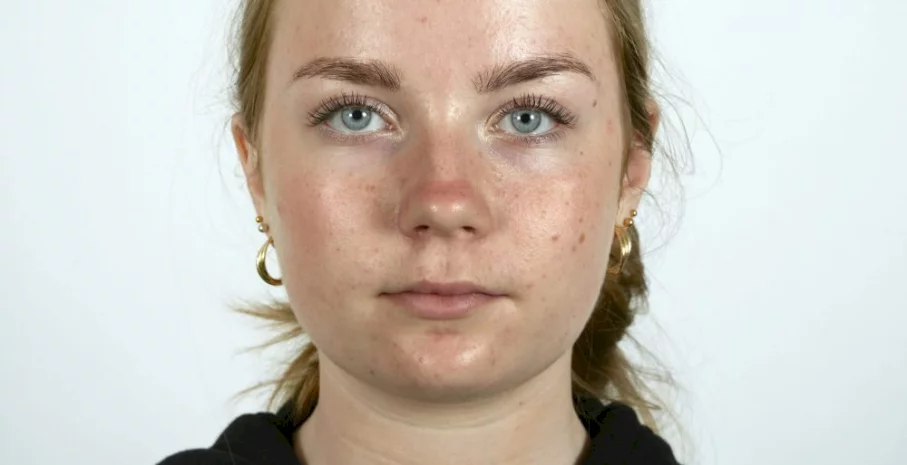 Sille's quality of life has improved with a regular skincare routine from Beauté Pacifique. The acne has disappeared and Sille is now rid of a daily life with tender cysts that irritate both day and night.
Sille is 15 years old and has had problems with acne for over a year. Tender cysts on her face bother her day and night because they sting, itch and are generally just sore.
– I also get pimples on my chest and back and I could never imagine wearing clothes that show my chest or shoulders, she explains. Sille does not cover the pimples with makeup, but she prefers to avoid standing in front of the camera together with her friends because she is self-conscious about the acne on her face.
– I think it's ugly and I really don't like it when people look at it. When it's at its worst, I don't even want to go to school, Sille says. But the visibility of the pimples is not the worst. It's the pain that accompanies them.
– It hurts so much. When I speak and laugh it hurts, and if my earphone just bumps a pimple, it makes me almost want to faint," says Sille. "Nights can also be painful, because it hurts when I lie down.
Goodbye to acne
Sille is good at cleansing her skin and with help from medicines, she can keep the acne at bay a little. But she would like to say a final goodbye to the pimples and has registered for Beauté Pacifique's Help my Skin Project where she will meet skin expert Maria Kroll.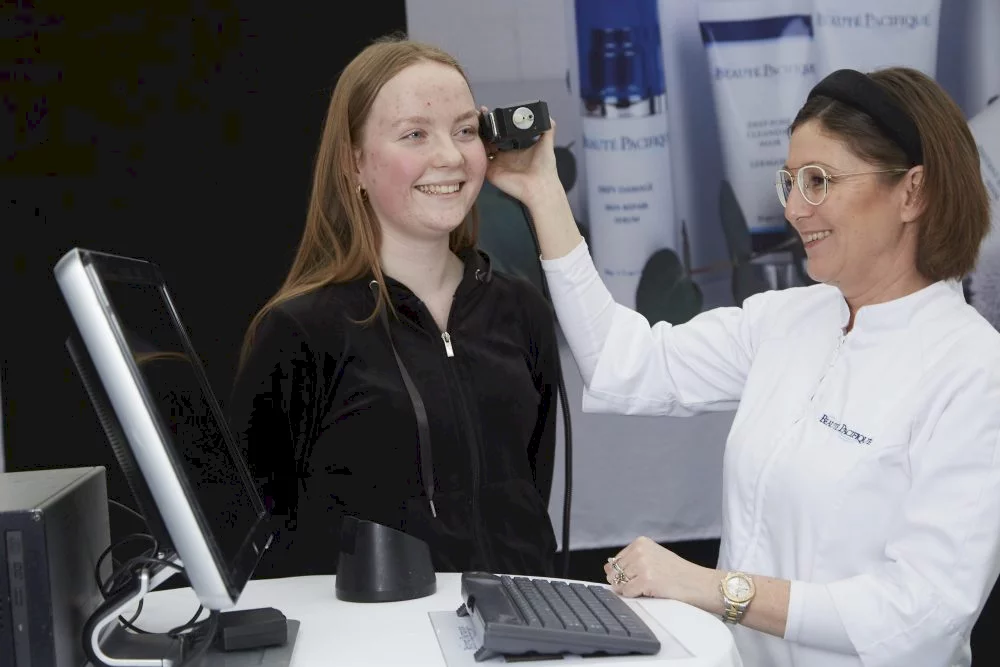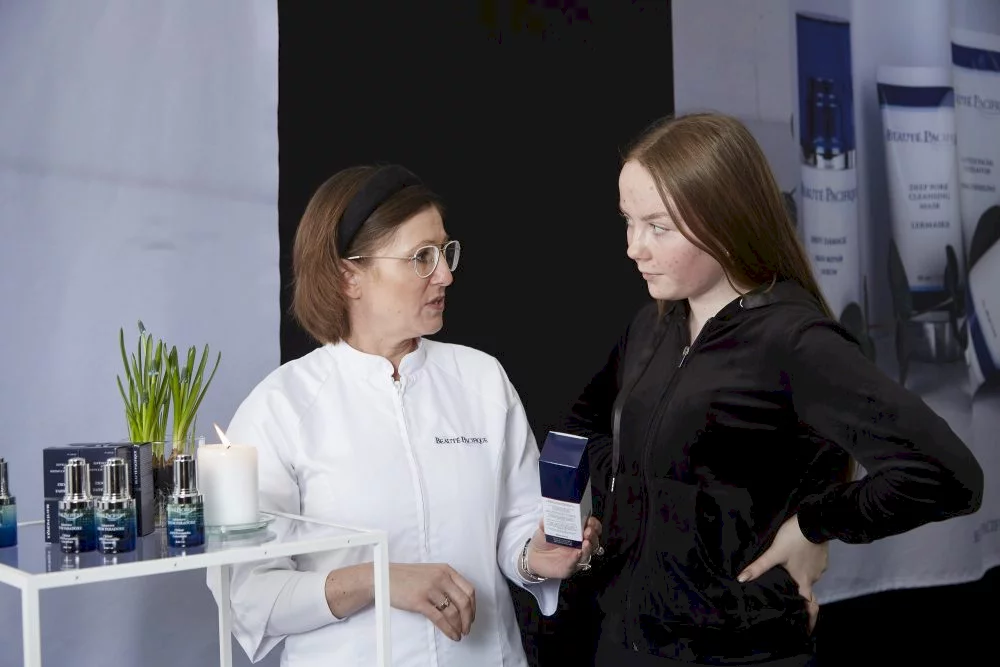 Super3 Booster for acne
Among other things, Sille has been recommended Beauté Pacifique's Clinical Super3 Booster, which contains three types of Vitamin A-esters. Vitamin A strengthens and repairs the skin while it restores collagen throughout the thickness of the skin. The cream is suitable for spotty skin because it reduces the skin's production of fats and moderates the inflammation in connection with acne.
"I can definitely see a difference. It doesn't hurt any more and the feeling in my face is generally much better."
Sille, after 30 days use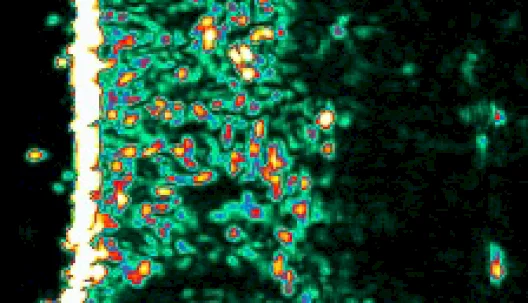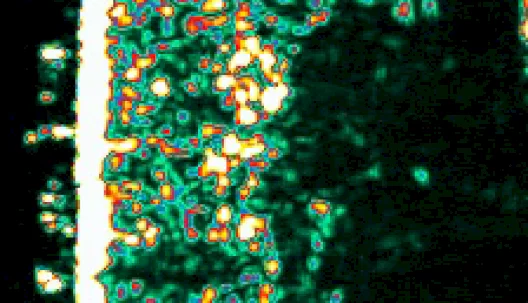 A smile without pain
After three months, Sille arrives for the re-scanning of her skin with the biggest smile, which no longer hurts to show. The acne is actually gone. Sille has used the Beauté Pacifique products every single day as recommended.
– I am so happy, and my friends and teachers have commented that my skin has become much nicer, smiles Sille.
Just like Sille, Beauté Pacifique's skin specialist is also satisfied with the results.
– Your epidermis is clearly strengthened and the bumps have smoothed out, and we can also see that the fibre structure has become healthier and stronger in the course of the three months," says Maria referring to the scan image.
The products that helped Sille