Facial care /
GUIDE: HOW TO APPLY YOUR EYE CREAM CORRECTLY
Do you know the proper way of applying eye cream? So that you counter the fine lines, wrinkles and dryness, which are natural signs of aging in the delicate eye area.
If not, let us tell you right below.
HOW SHOULD EYE CREAM BE USED?
Eye cream should be applied to the skin around the eyes and not to the eyelid itself. It is actually here that the cream will have the greatest effect because it is in this area that the small, fine lines and the first signs of aging can be seen.
So, even if labelled an 'eye cream', it is not actually supposed to be applied to the eyelid itself. In fact, the skin of the eyelid itself is so thin that the active ingredients that the eye cream contains may actually do no more than cause irritation or maybe even lead to redness of the skin. Neither will the skin on the eyelids benefit from the cream as this is not where you'll find dryness, wrinkles, dark circles or bags under the eyes.
How to apply your eye cream:
1. Load just a little cream on the tip of your finger.
2. Pat it gently onto the skin above and below the orbital bone below the eye.
3. Continue doing so until the cream has been completely absorbed by the skin.
4. Then proceed with the rest of your skin care routine.
It is important not to use too much cream at once. That way you can make sure that the amount you apply is actually absorbed by the skin and not left as a layer lying on top of the skin.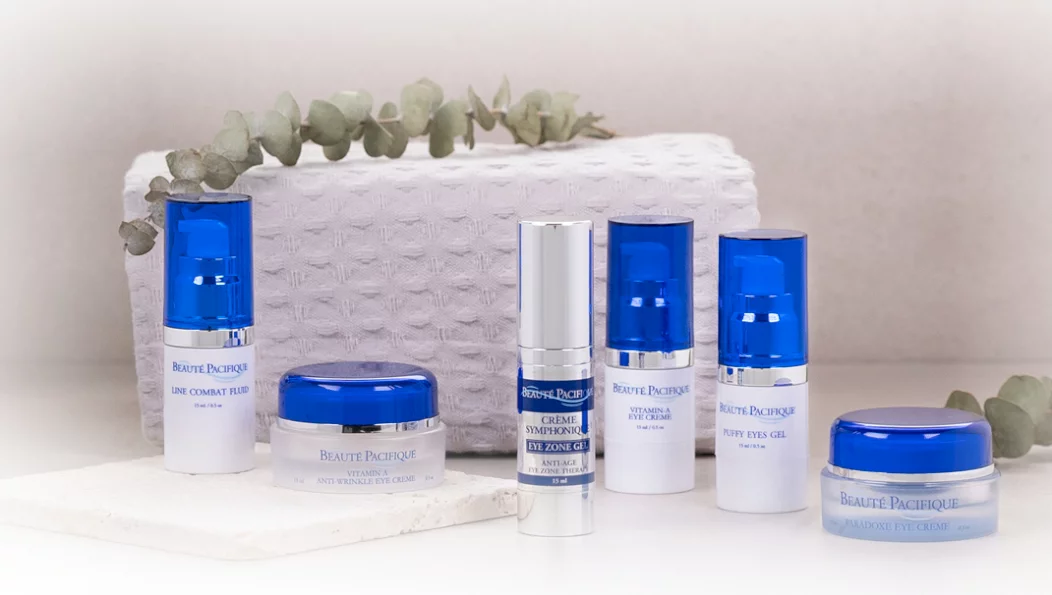 ALWAYS APPLY YOUR EYE CREAM FIRST BEFORE OTHER SKIN CARE PRODUCTS
Always use your eye cream before applying a vitamin-rich serum or a good day cream in order to obtain the best effects from its active ingredients.
If you tend to wake up with heavy eyelids, then only use your eye cream in the morning and let your eyes rest in the evening.
Maybe consider keeping your eye cream in the fridge so you get a cool boost when you apply it in the morning.