Description
After Sun Lotion
Stay Cool Aftersun Lotion verkoelt en verzacht geïrriteerde huid die verbrand is door de zon. Zoethoutextract vermindert doeltreffend de roodheid terwijl vitamine A het anti-aging effect verzorgt. Verrijkt met vitamines C, E en natuurlijk squalaan kan dit product diep doordringen en zo zorgen voor een herstelde hydratatie en onderhoud van de huid met een glad en zacht gevoel als gevolg. Bovendien heeft dit product een extra voordeel: het helpt tegen muggen en ander ongedierte bij warme temperaturen.
UNIEKE VOORDELEN
Verkoelt en verzacht
Vermindert roodheid
Groot anti-aging effect
Herstelt en onderhoudt de vochtbalans
Muggenwerend
Details
Contents:

200 ml. Fles met pomp

Unit price:

EAN:

B0101201
Ingredient list
Minor differences between the ingredients list below and the ingredients declared on the packaging may occur, because we continually improve the content of our products accordingly to the newest knowledge about health and environment
Aqua (Water)
Propylene Glycol
Squalane

is an oil naturally occurring in human skin and is an important part of the lipid system. Its penetration capacity is remarkably high. Nanometer droplets of squalane function as effective "transporters" for the A Vitamins and other oil soluble active ingredients. Young and healthy skin contains a high amount of squalane but the level will decrease dramatically with age. Therefore squalane is absorbed excellently into sun damaged and aged skin. A lack of squalane within the skin can lead to premature aging, very dry skin and a loss of elasticity. Areas of constantly exposed, dry and prematurely aged skin such as on the hands, elbows, heals and knees etc become incredibly soft immediately when squalane is applied in the right formulation.

Glycerin

is one of the very best and most widely used humectants (moisturizers). It penetrates easily into the epidermis and makes the skin soft and subtle. This vegetable glycerine can without problems be applied to very sensitive skin types. It provides lubrication and leaves the skin soft and silky smooth. It is extremely comforting to very dry skin types.

Behenyl Alcohol
Glyceryl Stearate
Caprylic/Capric Triglyceride
Menthyl PCA

is added for a long lasting cooling effect on the skin, providing a touch of freshness after a warm summer day in the sun. Also, studies have shown that this ingredient acts as a mosquito repellant.

Lanolin

plays an important role in maintaining the skin moisture balance and provides a remarkable finely textured skin surface, especially when used in combination with squalane. Previous problems with lanolin allergies are minimised with this product, due to its pharmaceutical purity where all the
allergenic impurities have been removed.

Polysorbate 60
Cetearyl Alcohol
PEG-100 Stearate
Isopropyl Palmitate
PEG-20 Stearate
Aloe Barbadensis (Aloe Vera) Leaf Juice Powder

is a natural raw material that functions as a natural humectant, and is well known for its soothing and healing properties.

Glycyrrhiza Glabra (Licorice) Root Extract

is the extract from Liquorice Root. This is well known as a wound healing extract, helping to reduce irritation within the skin and providing instant comfort to sensitive skin. It enables the skin to accept strongly reacting ingredients with less side effects, enabling more effective ingredients to be tolerated by sensitive skin.

Citrus Limon (Lemon) Fruit Extract

is a natural source of Vitamin C that functions as a strong anti-oxidant and stimulates collagen synthesis. Helping to also recreate the ceramides in the epidermis. Citrus Limon Fruit Extract gently exfoliates the dead skin cells and reduces the problems of excessive oiliness.

Retinyl Palmitate

is a particularly stable form of Vitamin A that we have formulated into our cremes, in a way to maintain its high potency – both during storage and on application to the skin. Encapsulated in nanometer sized droplets of squalane, the Vitamin A can penetrate deep into the skin in sufficient amounts to stimulate the type of cells, that synthesise lost collagen fibre structures providing a younger skin. Wrinkles and fine line diminish and throughout the complete structure of the skin it is significantly rejuvenated. Made prossible via our patented combination with squalane that functions as an effective delivery system penetrating through the entire depth of the skin, The Vitamin A transforms into a totally unique and remarkably efficient Anti-Aging action within the skin corresponding to a 10- 20 years rejuvenation.

Tocopherol

is another source of Vitamin E that plays an important role by protecting both the skin and the products against harmful free radicals and functions as a natural moisturizer and capable of reducing fine lines and wrinkles.

Tocopheryl Acetate

is a type of Vitamin E that plays an important role by protecting both the skin and the products against harmful free radicals.

Stearic Acid
Dimethicone
Lanolin Alcohol
Tetrasodium Iminodisuccinate
Ethylhexylglycerin
Potassium Sorbate
Sodium Benzoate
Phenoxyethanol
Ascorbic Acid
Citric Acid
Delivery and return
Delivery fee is 5 Euro. Free delivery for orders over 70 Euro.
You have 14 days of cancellation right, valid from the day you receive your order.
You are obliged to return the goods in the same condition and quantity it is received.
You pay any costs associated with returning the goods yourself.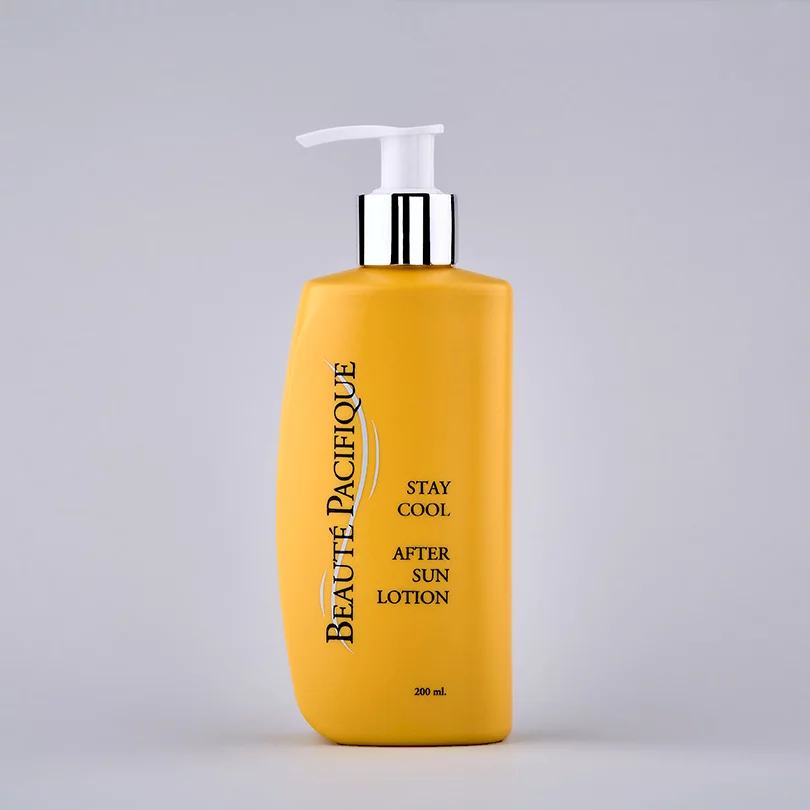 Best selling in same category