Description
Verras je geliefden met geweldige lichaamsverzorging in een prachtige Christmas Box!
Deze geschenkbox bevat de Moisturizing Bodylotion for dry skin (200 ml) en de Extremely Mild Shower Gel (200 ml).
De Moisturizing Bodylotion voor droge huid is één van onze populairste lichaamsverzorgingsproducten. Er werd van bewezen dat het vochtgehalte in de huid met een gemiddelde van 65% wordt verhoogd na 30 dagen. Dankzij de hoge hoeveelheid squalaan en vitamine A is de Moisturizing Bodylotion uitermate geschikt voor de cosmetische behandeling van uitzonderlijke droogte die gelinkt wordt aan bijvoorbeeld eczeem en psoriasis. Het zet sterk in op het onmiddellijk kalmeren en verlichten van geïrriteerde en zonverbrande huid.
De Mild Shower Gel is opgebouwd uit ingrediënten die de huid reinigen zonder ze uit te drogen. Ondanks de uitstekende reinigende eigenschappen is ze milder op de huid dan puur water en kan ze zelfs op de meest gevoelige huid worden gebruikt. Laat de huid schoon en zacht achter, helemaal klaar voor het aanbrengen van je body lotion.
Details
Unit price:

EAN:

T0104001
Delivery and return
Delivery fee is 5 Euro. Free delivery for orders over 70 Euro.
You have 14 days of cancellation right, valid from the day you receive your order.
You are obliged to return the goods in the same condition and quantity it is received.
You pay any costs associated with returning the goods yourself.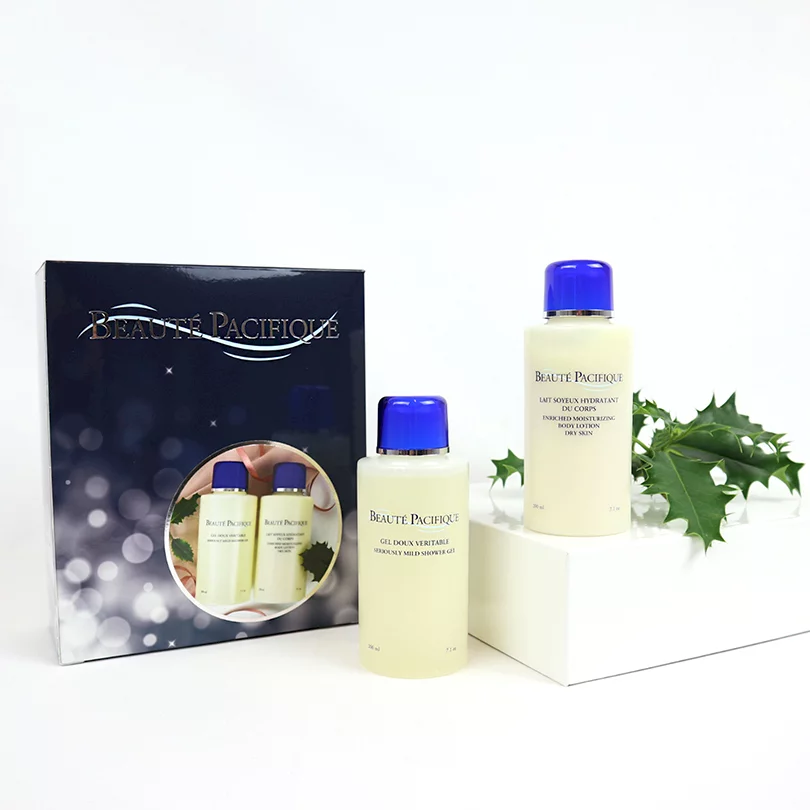 Best selling in same category