Description
Anti-age skincare voor vrouwen die het beste verdienen!
De Paradoxe-lijn is gebaseerd op Beauté Pacifiques unieke Chileense druivenextract dat een uitzonderlijk hoge hoeveelheid natuurlijk Resveratrol en Procyanidin bevat, wat het verouderingsproces uitstelt en zonneschade herstelt.
De producten in deze geschenkbox trakteren de huid op een fantastisch effectieve anti-age verzorging:
Crème Paradoxe Day Creme (50 ml) stimuleert iedere ochtend het herstelproces van je huid en maakt ze gezond en zijdezacht. De crème werkt herstellend doorheen alle lagen van de huid en egaliseert het oppervlak en eventuele pigmentatie.
Crème Paradoxe Anti-Age Eye Creme (15 ml) vertraagt en vermindert biologische veranderingen die te maken hebben met het verouderingsproces en helpt de gevoelige huid rond de ogen zo lang mogelijk jong en gezond te houden.
Submersive Serum Paradoxe (5 ml) is een superkrachtig serum dat diep in de huid doordringt en een sterk anti-age effect heeft, net als een opmerkelijk anti-roodheid effect op de door rosacea getroffen huid. Het huidoppervlak wordt glad en egaal gemaakt en vormt de perfecte basis voor je make-up.
Details
Unit price:

EAN:

T0104101
Delivery and return
Delivery fee is 5 Euro. Free delivery for orders over 70 Euro.
You have 14 days of cancellation right, valid from the day you receive your order.
You are obliged to return the goods in the same condition and quantity it is received.
You pay any costs associated with returning the goods yourself.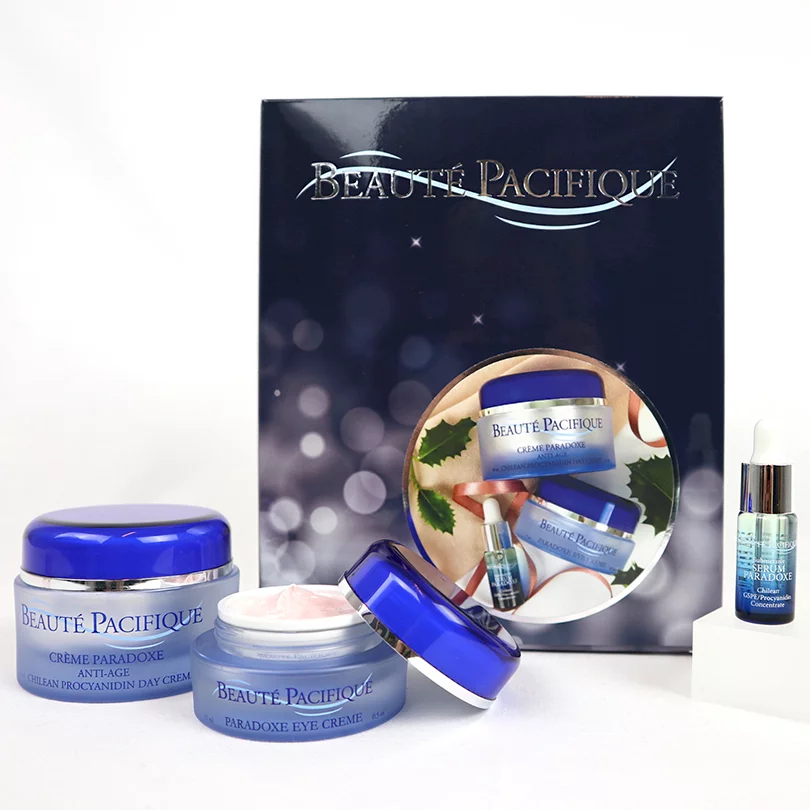 Best selling in same category