Moisturizing Body Lotion - normal skin
Description
Enriched with the Vitamins A, C and E providing natural Squalane that penetrates deeply into the skin and stimulates the cell renewal process and leaves the skin soft, smooth and subtle. Gives the optimal moisture for all skin types soothing sunburned and irritated skin. Is easily applied to the skin and ideal for use after a body scrub while leaving the skin deeply hydrated. Works strongly to soothe and calms instantly irritated and sunburned skin.
UNIQUE BENEFITS
Anti-ageing product for the entire body
Provides significantly elevated moisture level in the skin and leaves the skin soft for many hours
Provides natural squalane and Vitamin A making the skin much more robust and is outstandingly well suited for severe dry skin
Contains liquorice root extract to fight irritation
Details
Contents:

200 ml. Bottle

Unit price:

EAN:

B0101501
Ingredient list
Minor differences between the ingredients list below and the ingredients declared on the packaging may occur, because we continually improve the content of our products accordingly to the newest knowledge about health and environment
Aqua (Water)
Propylene Glycol
Squalane

is an oil naturally occurring in human skin and is an important part of the lipid system. Its penetration capacity is remarkably high. Nanometer droplets of squalane function as effective "transporters" for the A Vitamins and other oil soluble active ingredients. Young and healthy skin contains a high amount of squalane but the level will decrease dramatically with age. Therefore squalane is absorbed excellently into sun damaged and aged skin. A lack of squalane within the skin can lead to premature aging, very dry skin and a loss of elasticity. Areas of constantly exposed, dry and prematurely aged skin such as on the hands, elbows, heals and knees etc become incredibly soft immediately when squalane is applied in the right formulation.

Glycerin

is one of the very best and most widely used humectants (moisturizers). It penetrates easily into the epidermis and makes the skin soft and subtle. This vegetable glycerine can without problems be applied to very sensitive skin types. It provides lubrication and leaves the skin soft and silky smooth. It is extremely comforting to very dry skin types.

Caprylic/Capric Triglyceride
Glyceryl Stearate
PEG-100 Stearate
Lanolin
Polysorbate 60
Behenyl Alcohol
Isopropyl Palmitate
PEG-20 Stearate
Cetearyl Alcohol
Lanolin Alcohol
Aloe Barbadensis (Aloe Vera) Leaf Juice Powder
Citrus Limon (Lemon) Fruit Extract
Phenoxyethanol
Ethylhexylglycerin
Dimethicone
Stearic Acid
Tocopherol

is another source of Vitamin E that plays an important role by protecting both the skin and the products against harmful free radicals and functions as a natural moisturizer and capable of reducing fine lines and wrinkles.

Tocopheryl Acetate

is a type of Vitamin E that plays an important role by protecting both the skin and the products against harmful free radicals.

Retinyl Palmitate

is a particularly stable form of Vitamin A that we have formulated into our cremes, in a way to maintain its high potency – both during storage and on application to the skin. Encapsulated in nanometer sized droplets of squalane, the Vitamin A can penetrate deep into the skin in sufficient amounts to stimulate the type of cells, that synthesise lost collagen fibre structures providing a younger skin. Wrinkles and fine line diminish and throughout the complete structure of the skin it is significantly rejuvenated. Made prossible via our patented combination with squalane that functions as an effective delivery system penetrating through the entire depth of the skin, The Vitamin A transforms into a totally unique and remarkably efficient Anti-Aging action within the skin corresponding to a 10- 20 years rejuvenation.

Parfum (Fragrance)
Tetrasodium Iminodisuccinate
Glycyrrhiza Glabra (Licorice) Root Extract

is the extract from Liquorice Root. This is well known as a wound healing extract, helping to reduce irritation within the skin and providing instant comfort to sensitive skin. It enables the skin to accept strongly reacting ingredients with less side effects, enabling more effective ingredients to be tolerated by sensitive skin.

Ascorbic Acid
Potassium Sorbate
Sodium Benzoate
CI 42090 (FD&C Blue #1)
Delivery and return
Australia Return Policy
Client Product Satisfaction guarantee
A 30-day money-back guarantee is offered on all Beautè Pacifique products to all Clients. Clients not completely satisfied may return the purchased products for a replacement or refund of the purchase price within 30 days from the purchase date. A signed and fully completed Product Return Form must accompany a product return. Return shipping fees are non-refundable. Please allow four to six weeks for processing. Promotional products and gift items may not be available for replacement, and may, at Beautè Pacifique's discretion, be exchanged for an item of equal value.
The product guarantee applies only to clients who order directly from Beautè Pacifique or an authorised Beautè Pacifique stockist.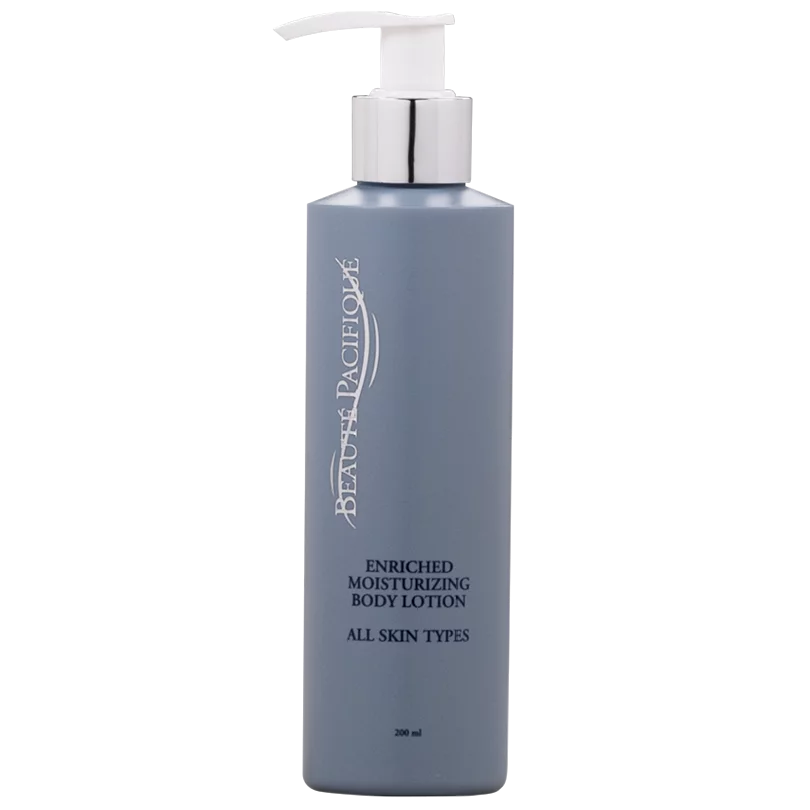 Best selling in same category