Free radicals exist all around us and are essential to life, but some damage our cells, causing premature ageing and other negative changes in the skin.
Substances that generate harmful free radicals can come from alcohol, tobacco smoke, pesticides and air pollutants. Even sunlight can generate free radicals that can provoke sun damage and premature ageing of the skin.
The body is able to fight some dangerous free radicals by utilizing antioxidants. However there are certain skin care ingredients that fight harmful free radicals, such as Vitamin E.
Vitamin E, also known as Tocopheryl Acetate, has been a popular skin care ingredient for a long time. It is a naturally occurring component in the skin that protects against harmful free radicals. Over time, the amount of naturally occurring Vitamin E decreases, especially because of sun, which means that our skin's ability to fight ageing decreases.
Beauté Pacifique uses Vitamin E in several products as it plays an important role in protecting the skin against harmful free radicals. This means it will help keep skin to stay young and healthy, and work as a natural moisturizer, capable of reducing fine lines and wrinkles.
Some of our popular products containing Vitamin E include our Sun Care line and:
Defy Damage
Fights wrinkles and sun damage and leaves the skin silky soft. It also acts by contracting the blood vessels as seen in facial redness. Very light texture suitable for all skin types.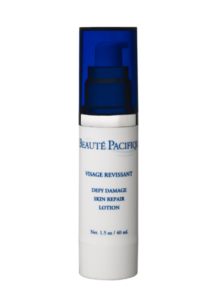 $80, dispenser 40 ml.
Read more here
Oil-Free Moisturizer
Its light texture and matte finish makes this ideal for oily and combination skin. Oil-Free Moisturiser has been created for people who are concerned about shine, and want more staying power from their make-up. This product works exceptionally well in conjunction with Defy Damage Skin Repair Serum.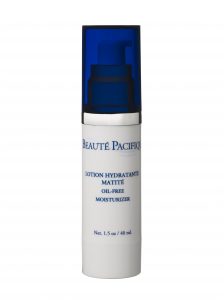 $80, dispenser 40 ml.
Read more here
Instant Hydration Mask
Instant Hydration Mask recovers lost moisture balance and pampers dull and dry skin. It contains moisture retaining ingredients that withhold added moisture in the skin and form a water retaining barrier in the skin's surface layer. This mask can also be used as leave-on night cream to lock in moisture and maintain constant optimal hydration.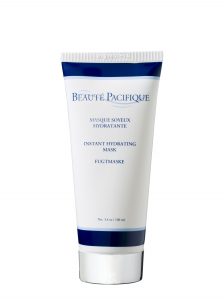 $73, tube 100 ml.
Read more here