Beauté article
NEW: Ouverture Eau de Toilette
OUVERTURE – A SKIN-FRIENDLY PERFUME
Beauté Pacifique's first scent. Yes, you read that right.
We are very excited to announce the launch of Ouverture which is our very first Eau de Toilette. Ouverture has a magical scent, and its name indicates a new beginning at Beauté Pacifique, and we are looking forward to seeing where this new journey might take us. Our talented development department has developed this unique water-based Eau de Toilette which scent has the most wonderful and natural notes unveiled by pure water resulting in complete avoidance of drying solvents such as alcohol. It also has the unique quality of bringing more moisture to the skin, and it provides a silky-smooth feeling while the scent is retained. This way, it is possible to both smell amazing and take care of your skin.
Composed of floral and fruity elements with a hint of vanilla, Ouverture can be worn by women of all ages and for all occasions.
Unique benefits:
Water-based Eau de Toilette
Skin-friendly – alcohol free
Moisturising
It is important to notice that the size of Ouverture's drops is bigger than with other scents as it is without alcohol. Therefore, we recommend to directly apply Ouverture on the skin with the distance of approximately 15-20 cm.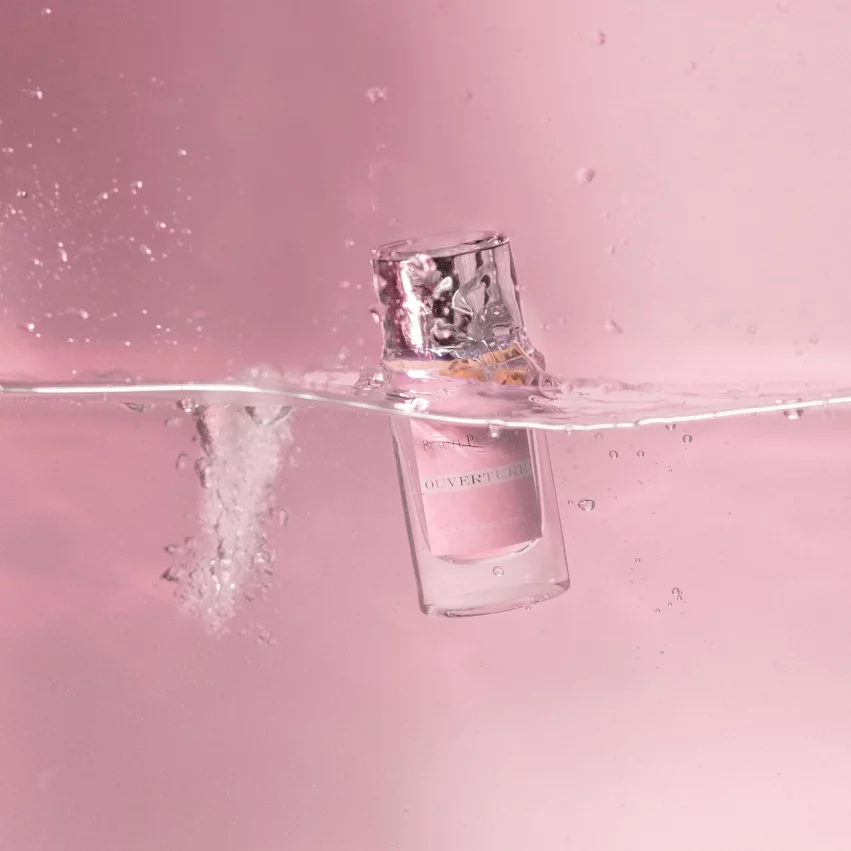 WHAT DOES THE PERFUME SMELL LIKE?
Ouverture unfolds with the intense and tropical sweet notes of both Passionfruit and flower with just an elegant splash of Citrus. The heart note then evolves with Temple Jasmine and Gardenia adding a persuasive floral scent that is both sweet and refreshing with a subtle hint of Honey. Finally, the fragrance is completed with a soft and warm base note of Vetiver and Vanilla which together add persistence and strength to the fragrance.
Ouverture is more than just an amazing fragrance, it provides an experience where your skin feels moisturized, and it has a scent which radiates femininity and provides a boost of confidence.
Find Ouverture right here